About
Di Roy is killed by Rukia Kuchiki when she unveils her zanpakuto's shikai during the second attack on Karakura Town. During the battle, he claims that his "true battlefield is in the sky," suggesting that he fights better in the air; however, most arrancar seem to prefer this method of fighting. Di Roy is substantially weaker than his brethren, to the point that Yylfordt scornfully refers to him as an "arrancar in name only."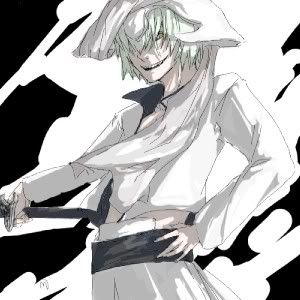 A little about rl me
-Name:Bobby
--Age:12(oh yeah and don't go hahaha he's 12)
---B-day:November 15
----I'm single but I have the biggest crush on one girl
-----(you know who you are)
------I usally hangout in 1089 5 or if its a topic
-------middle of 1098 or if I'm alone a topic mostly
--------anime
---------Well thats it,peace...

Friends
Viewing 6 of 6 friends
Multimedia