About
Born:March 29, Rome Italy
Live:Virginia
School:Fairfax high school
Sports: Track, Soccer, Skiing, Swimming
Movies: Harry Potter, Lord of the rings, Mean Girls, Newsies
Tv shows: Lost, House, Grey's anatomy
Dream dates: Malfoy and hayden christensen
Singers: christina Aguliara[sp?] Nelly Furtado, Fergie, Justin Timberlake, Panic! at the disco
Pastimes: Shopping with friends, reading, writing
Classes: Geometry honors, Honors science, english and history, drama, orchestra, latin
I love Shakespeare's plays. I have been a Shakespearean actress ever since I was 8 years old. I have been in Othello, Julius Ceaser, The tempest, Macbeth, Twelfth night, King lear, and Much ado about nothing. I want to do Hamlet and The Comedy of errors.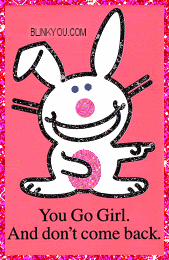 Item List:
Baby Seal Slippers
CoCo Kitty Plushie
Gold Promise Ring
Light Purple Leg Warmers
Lunar Cloak
Mochi the Puppy
MoMo the Monkey
Pink Ribbon Skirt
Pink Strapless Bra
Pixie
Shadow Spirit
Soft Pink Underwear
Staff of the Angels
White Tied Top
Estimated Total: 733,955 Gold
(Estimated with known item values on 29 November 2006)
Friends
Viewing 12 of 16 friends
Journal
Elena's Life!!!
My life that is double kool with knobs.
Everything that you could possibly be interested in.
Multimedia