About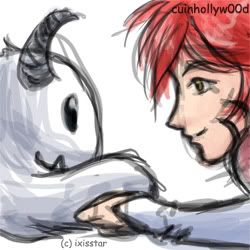 About me? Well I am part of the Circle Club and you can only be a circle if-lol i'm not telling you! ok fine w/e dont care.Anyway...uh i love chocolate? Alright guys, if youhave trouble with getting your multimedia to work, this will help :
First get your Url code (this is for youtube videos)

EX: http://www.youtube.com/watch?v=ybm_bLK8oYY

remove the watch? and = in youtube media code for them to work,

EX: http://www.youtube.com/vybm_bLK8oYY

Add in a / where the = used to be to make a /v/ in the code.
The end code you use would be this:

EX: http://www.youtube.com/v/ybm_bLK8oYY






lol! I just thought that this guy was funny!

I"M GONNA OWN ONE OF THESE ONE DAY!!! YOU"LL SEE!






http://www.deviantart.com/deviation/21095949/
Friends
Viewing 9 of 9 friends
Multimedia
Signature
People say I'm a dreamer...