Me
My name's Sandra and one thing i lov is anime. Its like i can't live without them.
Friends are my treasure and foes are also my friends in a way. I am not someone who likes to make anyone sad. I would rather have everyone smile. If you want to be my friend then please don't hesitate cause i am everyone's friend.
biggrin
heart
rofl
wink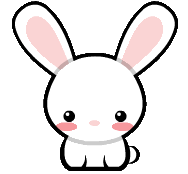 I adopted a bunny!
Name:Kiki
Age:5
Likes:Carrots and My owner
Dislikes:Bad People
Why my pet loves me:Cause i love her!!!!!
Why I love my pet:Cause she loves me!!!!
I know you want an adorable pet too!
Get A Pet!