About
yo. :]
this is emma.
emma is 13 years young.
she doesn't like you.
well. she might.
but that's unlikely.
emma is a vegetarian.
deal with it.
emma is athiest.
so don't be all like "GOD ALLMIGHTYYY!" on her.
savvy?
emma likes screamo music. and rock, metal, alternative, alternative rock aaaaaaand nu metal.
ask her for her fave bands and she shall tell you.
rawr. im a dorkasaur.
so.
uhmm.
emma is obsessive over twilight.
and edward...
emma wants a silver volvo.
so she can be like edward. -heart flutter-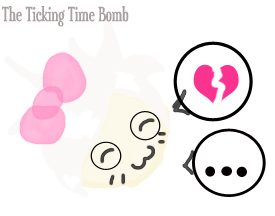 Friends
Viewing 12 of 57 friends
Journal
BAH!
Um. Doesn't the fact that it's a journal give yooh a hint? o.o weeelll, it's... blahness... =]
Multimedia
Signature
barfing up
rainbows.