About
Well hi and welcome to my profile and domain!
wich you can see for yourself i have recently joined and its boring to look at my layout. But that will change! Like later during this month so be patience!
Well i am from SWEDENLAND!! 20 year.. female. Etc etc etc... Single and looking for relationships and.. now i am just screwing with you! Allready have wuv! So no taking me.
I can be random, watch out for dirty jokes incase! Sugar kick and absent minded at few times.. Like away in my own world or distracted by something else.
Did i say i am from Swedenland? Ofcourse i did! I like to draw also, but i have kind of "Mind block" My creativity is at critic level! Roleplay i like to do during my free time when i do get one, but don't hope i am a good one, i recently started!!! Thanks to certian people ofcourse~.
I love anime and manga, mostly i am into One Piece, they kick major a**, and if you say somethign else, you get the Falcon Pounce!
By now your eyes is probably bleeding, but thats your fault for reading this!
But thanks and visit again!!! Myahaha.
My Dream Avi!
Total Value: 654,224 Gold
[Item Information]
Item List:
Dark Halo
Summoning Tome
Crossed Belts
Death Whisper
Triple Demon Horns
Midnight Gothic Bat Trousers
Reve Rouille 2nd Gen.
Wed to Darkness
Anima Adamantea 8th Gen.
Demonic Armor
G-Team Ranger Black Gloves
G-Team Ranger Black Boots
My AVI art I have done so far !:
Gaianame: Teddyness
Gaianame: Crazychuu & Teddyness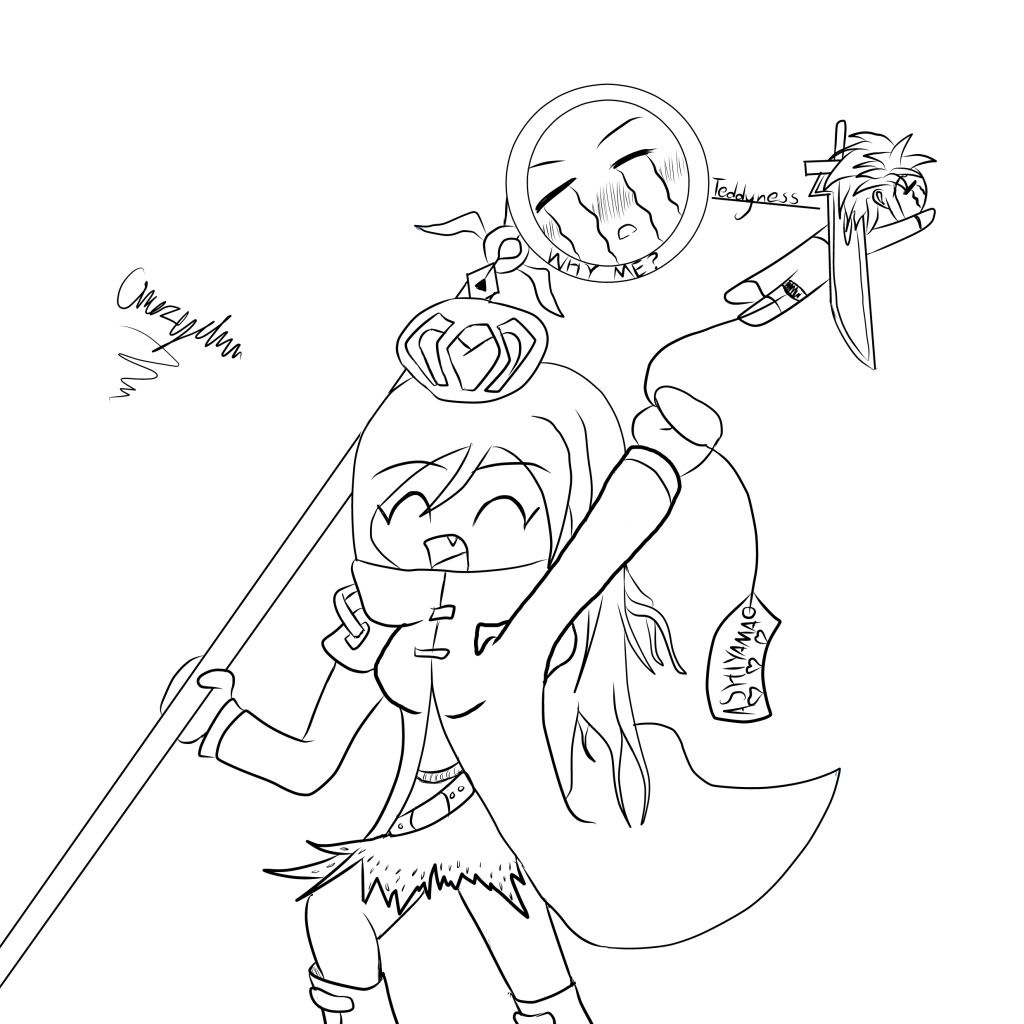 Gaianame: Crazychuu