Crayon A Sarus Rex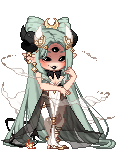 Details
Birthday

06/16/1989
---
Interests
Favorite Movies/Anime
About
My name is Crayon, you can call me Cray or Rex.
I've been on Gaia for quite some time. I'm also an artist.
I love art trades. And I love Seabreeze.

Journal
Pandas Are Going Extinct
I have to vent somewhere...Better here where I don't hurt anyone..at least not pysicaly...
Multimedia