About
File Viewed

Times. Yay!
Since 3.27.07
Allo stranger!
I'm Bree or Counterfeit o.o. But call me whatever you'd like. As I would for you!
I'm addicted, hate to use that but hey it's true, I'm addicted xD to asian dramas, anime, and indie music o.o. It sucks to get yourself an addiction but three. Tsk Tsk such a dork!
Dont do drugs kids! Just do one of the three or all!
Other likes: Reading, Rain, Shopping. Better yet, how about reading, while shopping, in the rain
biggrin
D.
What else...Lame jokes, randomness, and meeting new people. Forget that how about people who tell random jokes. Great combo. xD
Ok That's a little bit of Counterfeit for ya! Want to know more? Look down...or Ask me!
biggrin
Fit's weekly Artists

Current Pipedream..
Total Value: 105,742 Gold
[Item Information]
Killer Gifts Made for or by me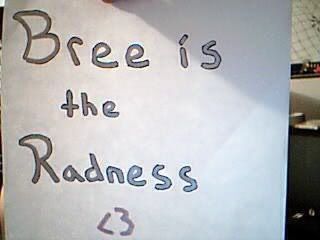 *Crosses out Bree and changes name to Harley*
<33 thanks Harlan!
Friends
Viewing 12 of 35 friends
Multimedia
Signature