About
I'm Cosplaying Kid Gohan! =] ,You know when he was four
I will accept any friend requests =)

Hello, my name is
Gohan
, I'm half human and half saiyan. I was born in
May of 757 Age
.My dad gave me the four star
Dragon Ball
and put it on my hat to honor my grandpa.
I'm shy and studious intellectual
, I don't like fighting very much but I will fight for my
family and friends
,like my dad and mom.My mom put me
home-schooled
until I was four,
That's was before my dad took me to
Kame Island
to introduce his friends like
Master Roshi
,
Bulma
and
Krillin
.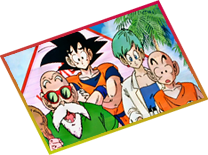 Until my
uncle
kidnapped me, for my potentially is far stronger than my dad himself
My dad and piccolo rescue me and they fought my uncle and my angry broke the space pod and I blow my uncle away.I was on the ground and heard my dad voice and came to him and my uncle hit me with his fist and I pass out ,but at least I give them time to finish him, but my dad died with his brother as well. Piccolo took me when I was pass out, when piccolo woke me up and told me the whole thing, when I was pass out. Piccolo train me, because he knows that I was a lot stronger than my dad when he was young and I have to be ready before the saiyans arrive on earth.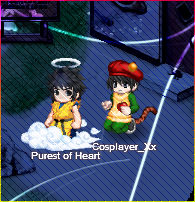 Multimedia