Everything about Cindy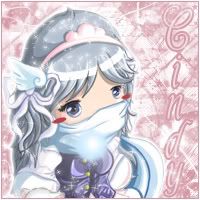 About Me
Gaia's [Cindy]

Name: Cindy



Born: January 15



Occupation: Princess



Items treasured the most: Angelic Minis, Angelic Sash (thankies Nela!), Kiki and Angelic Scarf (Thankies Dela!)



Description: Cindy is a very generous individual who devoted herself to helping others in any way she can. She's always positive and encourage people to pursue their dreams even though it may be impossible. Aside from her known beauty, Cindy is caring for others especially her friends. She's extremely friendly unless you did something that will make her sad/angry/upset. She loves meeting new people in gaia and also dancing!

---------------------------------------------------------------------------



The Girl behind the avatar

My real name is Valerie and currently a senior with full of dreams of being able to change the world in everyway I can. I loveh elping out those who are in need. Other than that, I'm just a typical girl with a great deal of adventure. I love try new things. I'm usually clumpsy and hyper in real life but I care deeply to those I love the most.

--------------------------------------------------------------------------
Many of you guys may know, I'm still struggling to getting my account back ([cindy]) that happened on August 10th. I lost pretty much my hardworks including my favourite item, Angelic Minis. However, it does not stop me from believing that one day, it will be returned to me and those hackers will be banned for good.

For my friends, I'm sorry. I didn't know this will ever happen to me but I think I know who did it. I'm just waiting for a respond. I really hope I get my items and my account back sad

For those to tell me to stfu about what I wrote above, you stfu, I can say things here in my profile. If you have a problem with it, pm me and we will discuss it. You had a choice, to read or not to read. If you read it and told me to stfu, you can get lost rolleyes If you have nothing to say but negative comments, then don't say anything at all.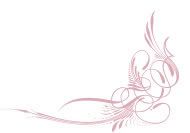 Profile layout is under construction ^^

Art made by Miku_Ayawei heart