About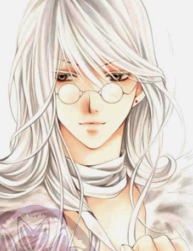 Name: Agatsuma, Soubi
Age: 20
Height: 6'3 1/2" (192cm)
Weight: 190 lbs (86kg)
Birthday: September 28
Blood type: A
Favourite Food: He doesn't have any preferences at all.
Least Favourite Food: None
Favourite Colours: red, gold
Hobbies: cooking, drawing/painting, international cultural heritage
Piercings: 3. (1 in each ear, and it seems there's another one elsewhere)
At first glance, I guess you'd believe I'm your average 20-year old university student. As Japanese Arts major, I often can be found painting late into the evenings (often the very night before a deadline) pieces featuring the most exquisite butterflies - creatures which I rather dislike.. it is not an obsession... From what I hear from other I'm considered tall, blonde and extremely handsome.. *ahem* Some say I carry a mysterious air about me, despite my rather pleasant nature and effortlessly smooth and flirtatious manner-that I mask a deep, constant and underlying pain.
When Kio, my best and closest friend asked me why I liked butterflies so much, I responded that they actually disgusted me - as much for their effortless beauty as the ease in which they are caught. He said that my ominous reply, ironically, only enhances my already alluring character.
I suppose I'm not really anything like your normal, average university student. I was once apart of the legendary fighting pair Beloved and now I'm apart of Loveless. I'm rather notorious in the realm of Fighters and Sacrifices. Having endured intense physical and psychological Fighter training as a boy under my sensei Ritsu, I was – as Aoyagi Seimei's counterpart in the team Beloved - widely acknowledged as the perfect Fighter.
~~~~~~~~~~~~~~~********~~~~~~~~~~~~~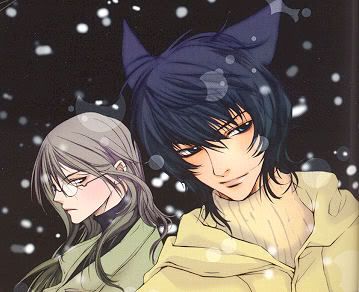 Beloved:
Though very strong physically and magically, brilliant in battle tactics and a master weaver of words, what truly made Soubi perfect was his complete and utter lack of a sense of self. It was Soubi's belief that as a Fighter, he lived solely to serve and protect his Sacrifice, Aoyagi Seimei. Unforgiving in battle, Soubi formed the most eloquent of counter-attacks that often twisted his opponent's spells against them. His only concern was the well being of his Sacrifice and the execution of his commands, regardless of the severity of the damage it would inflict on their opponents and least of all on himself.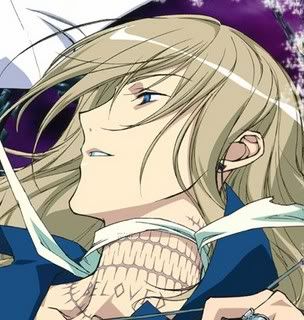 Possesion:
Permanently scarred on his neck is the name Beloved crowned in thorns, forever marking him as belonging to Aoyagi Seimei. Once, when the question was raised as to who Seimei was to him, Soubi had replied that he was his god. All through life and even in death Seimei controls Soubi, who can do nothing but continue to carry out his orders to the letter. It was Seimei's order that Soubi become Ritsuka, Loveless' Fighter. It was Seimei's order that he always stand by Ritsuka's side so that he would never have to be alone. But what shocks the usually infallible Soubi is how much he's come to genuinely care for this new Sacrifice. Ritsuka is nothing like the Sacrifice Seimei had been, and soon Soubi is overwhelmed with a desire to prove himself to the boy and please him in any way he can. Ironically, all Ritsuka wants of him is his knowledge of Seimei's murder - everything he's been ordered never to reveal. Soubi once tells Ritsuka that his commands are his law. But laws, as with all rules, can be broken. Seimei's words, however, are absolute. Caught between his current Sacrifice and his former (who still holds a strong claim on him even after death), Soubi finds himself torn between conflicting commands and desires. With the bond between himself and Loveless growing stronger with each passing day, the moment draws ever nearer when Soubi must ultimately choose where his true loyalties lie: with Beloved, as was destined for him, or with Loveless, who potentially holds the mutual love he's been yearning for all his life.
After all, one cannot belong to two masters.
My Ritsuka and I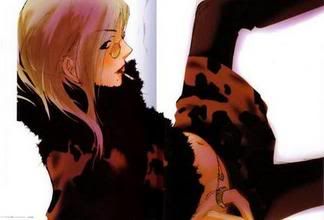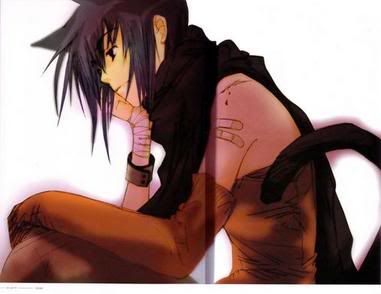 Chibi me!
: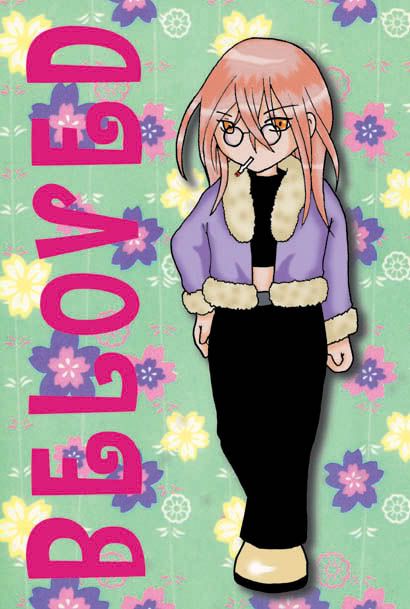 Quotes
E!r!Yuk!
GAH I MISS HIM SO MUCH.

arrow emo
Friends
Viewing 12 of 40 friends
Journal
My Whining Spot
I love the classics so I'll write little poems and stuff. I want to write a story about love back in the times where Romance was a red rose and sonnet.
Multimedia
Signature