Um...things you...m-may want to k-know about me...
I am Chihiro Fushimi, the treasurer for the student council of Gekkoukan High School. I am not comfortable around men, and secretly enjoy reading shōjo manga. I am one of the girls whom the Main Character can date. At one time I, as the treasurer am, accused of having stolen the funds for the school. As the story with me unfolds, it is revealed that my family is quite poor. My arcana is Justice.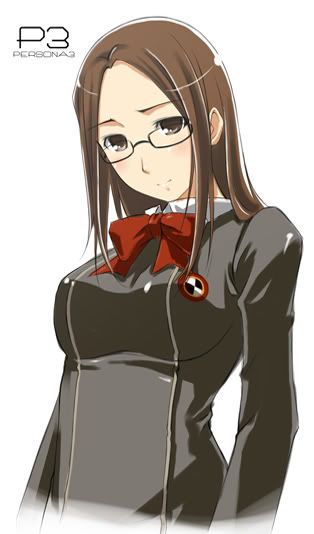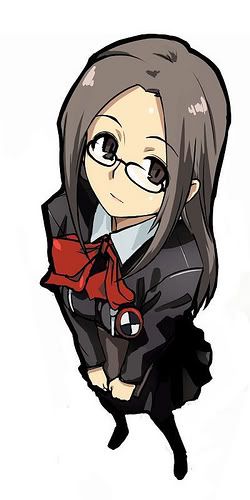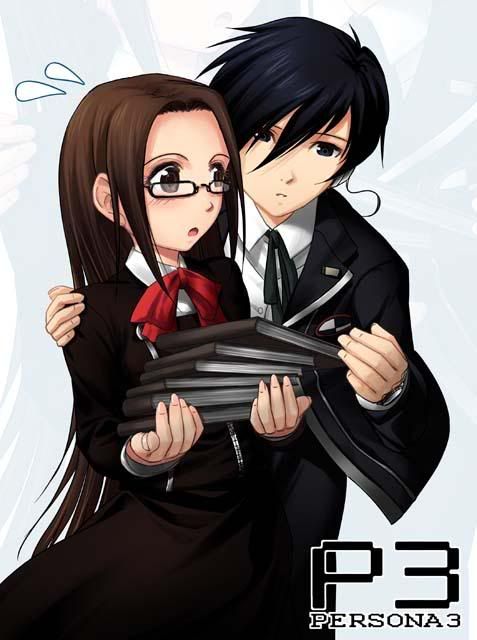 Myself and the main character. *blush*
Th-thank you for visiting b-but I must get back to my studies, books, and treasurer duties.