About
My name is Lynn. I live in the USA. I'm height impaired and loving it.
Happinesses:
quality time with my son
anime
music of all genres
manga
friends
coffee
ice cream
movies
Fairies/angels
Chibi
Anime Boston
my friend Babyyyme2005's pics of her grandson Zack!! Thanks for sharing, they always make me smile
being able to read Scarlet and L4NCER's journal
watching t v with Jeab( my boyfriend for all that don't know)
Stresses:
not having a job
talking and/or cell phones at the movies
busy traffic
loud noises(they make me jump)
hate
judging people
I adopted me a chibi!
Her name is:Kikuri
likes: ice cream,chocolate, music, dancing,Swedish fish and friends
Dislikes: humid weather,nightmares, seafood and bad smells
Owner: ChibiXOtaku-L,Chibi for short!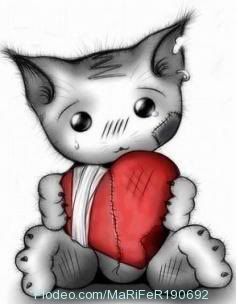 Hugs to all that need one!