Stuff bout stuff


Awww... <3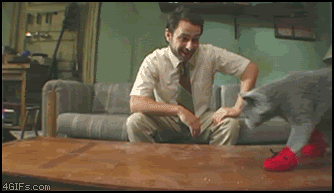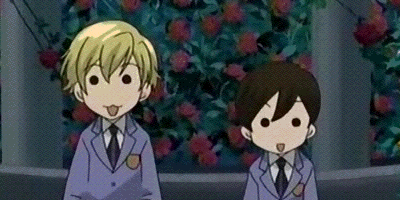 A Little Slice Of Meh...
But First...
Lollipops Turn Into Cigarettes.
The Innocent Ones Turn Into Sluts.
Homework Goes In The Trash.
Cell Phones Are Always Going Off.
Detention Becomes Suspension.
Soda Becomes Vodka.
Bikes Turn Into Cars.
Undies Turn Into G-Strings.
Kisses Turn Into Sex.
Remember When Getting High
Meant Swinging On The Playground.
When Protectin Meant Wearing A Helmet.
The Worst Thing You Could Get From Boys
Were Cooties.
Dad's Shoulders Were The Highest Place On Earth
And Mom Was Your Hero.
Your Worst Enemies Were Your Siblings.
Race Issues Were Who Ran The Fastest.
War Was Only A Card Game.
The Only Drug You Knew Was Cough Medicine.
The Only Thing That Hurt You Were Skinned Knees.
Goodbyes Were Only Until Tomorrow
And We Couldn't Wait To Grow Up.
Every roommate kept awake by every sigh and scream we make, all the feelings that I get but I still don't miss you yet, I hate you
So what if you can see dark in me? No one can change this Animal I have become, Somebody help me tame this animal I have become!
My hands around your throat and I think I hate you, we make the same mistakes that friends do. Until the day I die, I spill my heart out for you.
You are Goth. You like the dark and can't help but think about it and to find release you cut yourself
╔═╦══╦═╗ Put this on your
║╩╣║║║║║ site if you support or are
╚═╩╩╩╩═╝ Emo
If you ever felt...ALONE
If you ever felt...REJECTED
If you ever felt...CONFUSED
If you ever felt...LOST
If you ever felt...DEPRESSED
If you ever felt...ANGRY
If you ever felt...ASHAMED
If you ever felt...CURIOUS
If you ever felt...USED
...then put this on ur page.
Suicide is a way to tell God,
"You can't fire me, 'cause I QUIT!"
A girl and a guy were speeding over 100mph on a motorcycle.
Girl:Slow down, I'm scared.
Guy:No, this is fun.
Girl:No it's not, please, it's so scary.
Guy: Then tell me you love me.
Girl:I love you, slow down.
Guy:Now give me a big hug *She gave him a big hug*
Guy:Can you take my helmet off & put it on yourself, It's really bothering me.
The next day in the newspaper, a motorcycle crashed into a building due to brake failure. Two people were in the crash, but only one survived. The truth was that halfway down the road the guy realized that the breaks weren't working, but he didn't want the girl to know. Instead, he had her hug him and tell him she loves him one last time. Then he had her put his helmet on so that she would live, even if it meant that he would die. If you would do the same for the person you love, copy this in your profile
I would do this for him...
DREAM AVATAR I WILL GET!!
heart
Shippo from InuYasha!!
Total Value: 10,000 gold
[Item Information]
Item List:
Elven Ears
Benkei's Vest Cream
Kirara and Inu-chan!!
Edward Elric!! :3
Toboe!! I miss you!! DX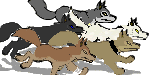 Run...Run... All the way to the promised paradise!

Rabid fangirls...!! O.O

Jacob Black fan through and through!!! Werewolves are better!!!
Senri and Husky!!
Senri attack!!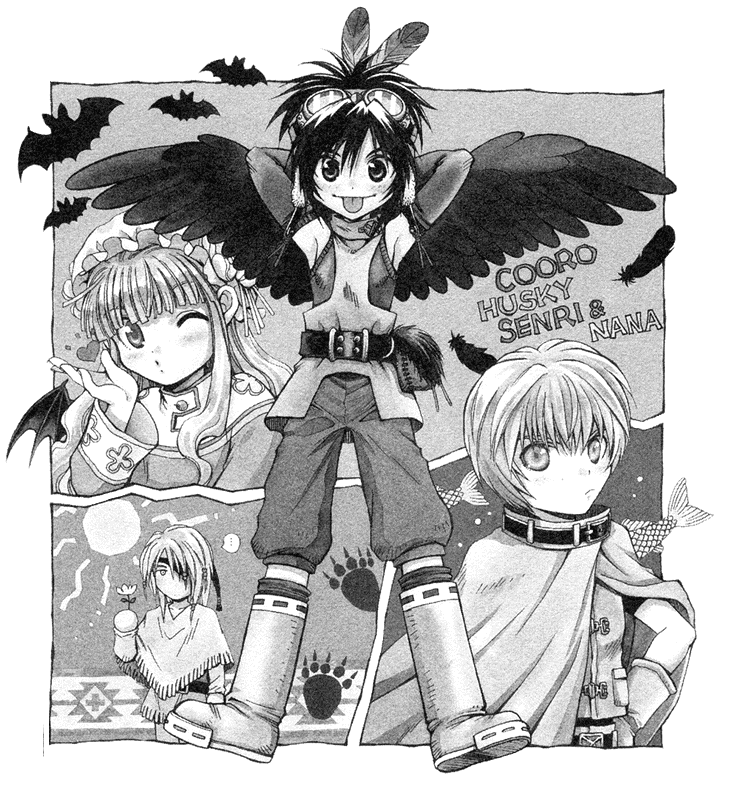 Plus Anima characters!!

D. Gray Man Lavi, Allen and Kanda.
Mifune and me!!
Soul x Maka!!
Memories aren't easily forgotten... I know from past and future experiences.
Life sucks, then you die. Yeah, I should be so lucky.
I was the weird girl with the unsmiling face and the strange mannerisms.
Daisuki means I love you in Japanese. Te Quiero and Te Amo are both ways to say I love you in Spanish.
Misery is my constant companion.
Do unto others as you would have them do unto them.
I will avenge every scar that is on my heart.
Do you know where Hell is? Its in our minds.
I march to the beat of my own drum no matter what.
I think I found my way home....
I felt the angels dance around me when I found you...
Thats what I look like in real life!
Soul x Maka; Black Star x Tsubaki; Chrona x Kid; Ragnarok x Chrona; Kid x Patty; Kid x Liz; and Medusa x Stein. Soul Eater couples
I am worth: 109,312 Gold
biggrin

Haha! Kitten gets pwned!!!
Tough Kitten!!
*NOM* *NOM* *NOM*
They taped over your mouth, scribbled out the truth with their lies, your little spies, Verse is from Paramore song Crushcrushcrush
GLOMP!!! Syaoran x Sakura
Anime couple glomp!
Hello, hello welcome to my dark side- Verse is from Gothic Pink by Tommy Heavenly6
Tokyo Drift! I lol'd soooo hard!!

Patti from Soul Eater!!
Please? Please?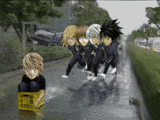 He's...Sliding in a...BOX?!

Laughing pixel bunny....Dancing?
Anime and Manga Otaku!
I lol'd sooo hard! xD

The violence..... Is awesome!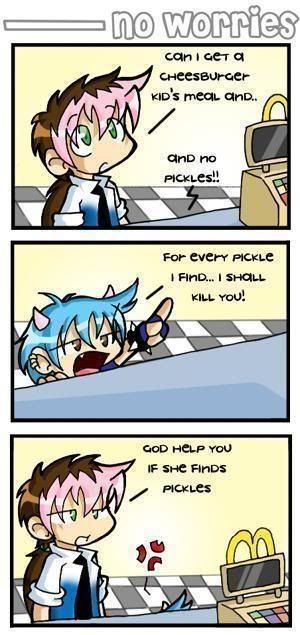 Isn't this cute???

....................................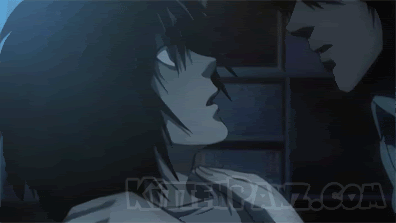 Ryuuzaki x Raito wow.......................
InuYasha...O.O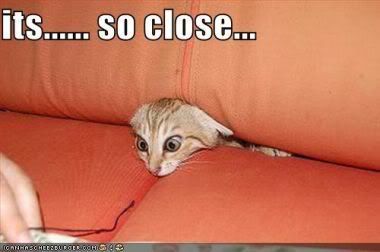 My string!!
OMG!! Its Shinigami-sama!!!!!!!!! I luffs him!! <3
Proof that Chrona is girl!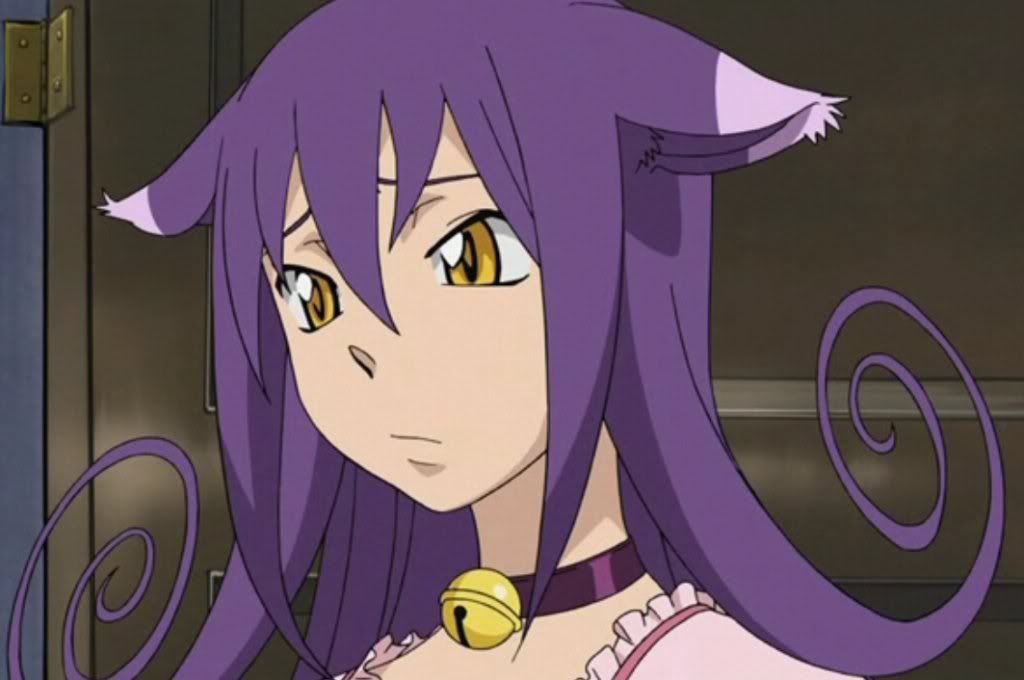 Blair-chan! Don't be sad!
Owned!