About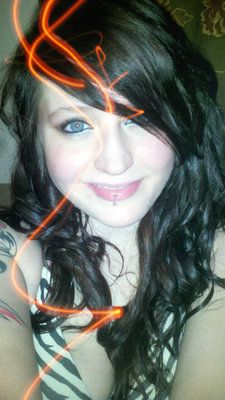 My name is KayLeigh.
I'm typically a happy person.
I get bored often, so I like to make
new friends and share my intrests
with people who actually care.
♪♫I LOVE MUSIC!!!♪♫
I'm a fat a**.
I like Tacobell and Chinese food.
I'm a huge germaphobe!
I'm far from perfect
For the most part, I'm very blunt
and straight foward.
I believe in karma.
My favorite color is Turquoise.
I try to accept everyone for who they are.
I have really bad trust issues.
My favorite animal is a hyena ♥
I do art :]]]
I've been told that I'm too nice.
All people should be treated equally.
I love rain.
I'm terrified of spiders.
I'm outgoing and somewhat of a dork.
I don't like people who are fake.
If you arnt yourself then you arnt
anything at all.
...hmmmm...yeah