cheerriiii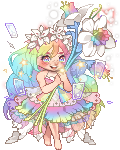 Details
Member Since

03/17/2010
Birthday

05/14
---
Interests
About
안녕하세요!!!
I'm Sheena, a poor college student.
I'm a KPOP fan! If you are also, then let's be friends!
I'm multifandomed, but I'm 100% Carat. (stan seventeen)
••••✿••••
BTS- Attended their concert on Sept 2016
KCON LA - Attended in Aug 2019
SEVENTEEN - Attended Jan 2020
BTS- Will attend May 2020
감사합니다
Journal
xoSheena's Journal
Random stories, ideas, thoughts, rants that cross my mind. If I have no one to talk to, this will be my place to speak!
Multimedia
Signature
❤

21 | kpop trash
pokémon go
1678 6681 0478
art by ChiKiyomizu