About
-I'm 20
-I'm a fire performer.
-I'm a dancer.
-I rave.
-I used to coach gymnastics.
-I've done visuals for big concerts such as Coachella, Vegas Music Confrence and many others.
-I'm an aerialist, more specifically a trapeze artist.
-I'm a medical marijuana actavist.
-I love my pets like they're my children
I've got a cat, a dog, a chinchilla, a goldfish and a little lizard.
I have many hobbies, and all the time in the world to do them.
I just recently had to move back home after ending a 2 year relationship. Now I'm working on putting my life back together.
I've been through a lot, and I'm a lot wiser then my age. I'm quite content with my life as it is. Its taken a lot of work to come to this point but it was well worth it.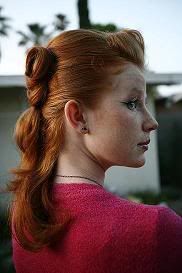 Sometimes my friends make me model for them. I'll add some more modeling pics when I get a chance.

Go Feed him, please?

And her as well
Anything else you'd like to know, feel free to ask!
Friends
Viewing 6 of 6 friends
Journal
Tragic Fatality
So I'm a little crazy, who cares?
Multimedia
Signature



My 21st birthday is Aug. 31st.
Presents since I can't drink?
Pweese?