About
Hello everyone.
name is Nika Blundell
i am a furry artist,
my website is:
www.chainedkitty.com

i do commissions but, heh i dont know if ill do them got gaia online, seeing as i hardly come to this place.
but if you have a secondlife, then give me a ring on my website in the comment section.

but anyways

I am a MtF trans gendered female.
in lesser terms for people with less understanding, means simply, im a shemale, tranny, ladyboi, futa.

been on hormones for 3 years now.
i have had top surgery, and not planning on bottom surgery ((aka SRS surgery))

i am currently in a relationship, but i am polygamous, so this means i am allowed others of my liking with permission from my lover.
but im not on here to search for anything like that anyways so no point in doing so.

anyways, umm.
I dislike trolls, if you are one, i hope you find a steep hill, slip from it, catch your nail on a loose rock, jam that out, fall further into a pit of spikes where i can rejoice in pissing on your troll body from above.


anyways.....
yea, if you wish to know more about me, or if your a transgendered individual who is looking for some help and info, please drop me a message.


thank you, i hope you enjoy my profile.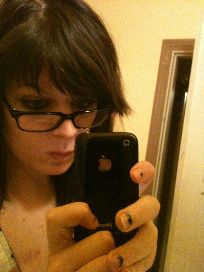 Friends
Viewing 12 of 13 friends
Journal
reyuki's journal of post thingy's
Multimedia