About
About me... About me... About me...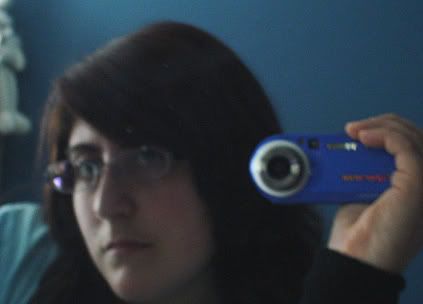 Alright, well ...
I used to have those long 'About Me' section, but I've decided to cut it short. I doubt everyone reads those long descriptions anyway
~ First thing's first ... I DON'T ACCEPT RANDOM FRIEND REQUESTS
~ Name's
Francesca
, but I usually go by Franny or Cessy.
~ I'm
single
. Though I'm not exactly looking, I won't turn a good thing down. Though those things are hard to come by ...
~ As far as my age goes ... I'm older than I look ... and I don't act my age
~ I'm an Italian, living in
Toronto, Canada.
~ My eyes are a mix of brown and green.
~ My hair's a dark brown, but I like to dye it red every now and then.
~ Sometimes I wear my glasses ... other times I wear my contacts. Depends on how I'm feeling.
~ I can be nice or I can be a b***h. Depends who you are and what you've done.
~ I'm not a people person. There's a reason why I stay away from crowds.
~ I love animals, especially
canines.
~
I hate pink.
~ I'm not a girly girl. In fact, I'm a
tomboy
, and I'm proud of it.
~ I write when I'm upset or pissed off.
~ I only draw when I'm inspired by something or someone.
~ I get along better with guys than I do with girls ... why? Guys are more fun.
~ I hate liars ... and cheaters ... but doesn't everyone?
~ I'm part rocker, part punk, and part emo.
~ I'm a
romantic
at heart. I'm not the "mushy" type though. When it's too much ... it's too much.
~ I
LOVE
Roleplaying. If you have a good one, send a link my way. I'm picky though, so keep that in mind.
~ I'm a fan of the
Twilight
books ... not the movie.
~ I'm an art whore. Draw me!
That's enough for now. If you want to know more ... just ask.
Warning:
I may not reply to all questions.
Oh... and one more thing...