About
"That was my sin, and this...this is my punishment." - Vincent Valentine
Age: 25 ((Really I am probably in my 50's but I am immortal so forever I will remain as if I am 25))
Height: 6'0
Birthplace: Unknown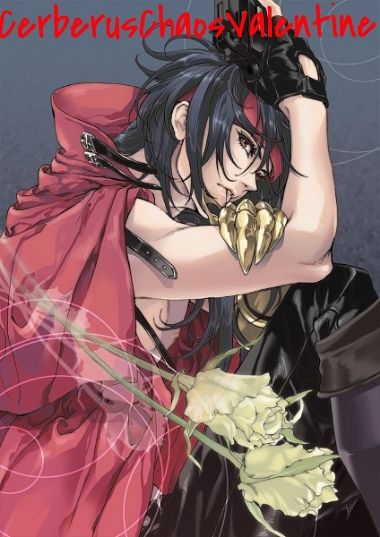 I am former member of the Turks and a member of WRO. I was a bodyguard for ShinRa scientists, Hojo used me as a test subject in experiments that caused him to change into monsters ("Metamorphize"). The legendary demon "Chaos", which resides in my's body gives him near immortality, and his appearance remains youthful, as if I am still in his 20′s from long ago. The Protomateria helps me control Chaos. My marksmanship skills were unparalleled in my days as a Turk.

I locked myself within a coffin in the Shinra Mansion basement, where I slept mostly undisturbed for thirty years to atone for my "sins". I constantly relived my nightmare, as a punishment for my inability to stop my first love Lucrecia from marrying a crazy stupid man, and letting him test on her child. I finally awoke to find out he was trying to destroy the world. Then I joined Cloud and the others to save the world.

I am seemingly stoic, very quiet, and withdrawn, I am too much of a people person. At first glance, I would appear to be the type to snap your neck if you even looked at him funny, but in truth, I am the exact opposite. Now I work with World Regenesis Organization (WRO), an organization dedicated to helping the planet recover from the events of Final Fantasy VII with Yuffie.