About
~You have to know urself before u can know who u love~
~If you live ur life trying to prove urself to otha people, ur not rely living ur life~
~Love can mend your life, but love can break your heart~
~If you dont stand for something, you'll fall for anything~
~When you look up in the sky, you can see the stars and still not see the light~
~Screws fall out all the time, the world is an imperfect place~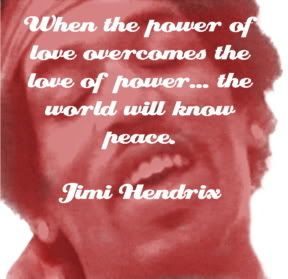 A girl and a guy were speeding over 100mph on a motorcycle.
Girl: Slow down I'm scared.
Guy: No, this is fun.
Girl: No it's not, please, it's so scary.
Guy: Then tell me you love me.
Girl: I love you, Slow down.
Guy: Now give me a big hug.*She gave him a big hug*
Guy: Can you take my helmet off and put it on yourself, it's really bothering me.
The next day in the newspaper, a motorcycle crashed into a building due to brake failure. Two people were in the crash, but only one survived. The truth was that halfway down the road the guy realized his brakes weren't working, but he didn't want the girl to know. So instead he had her hug him and tell him she loves him one last time. Then he had her put on his helmet so she would live, even if it meant he would die. If you would do the same thing for the person you love, copy this in your profile
FAKE FRiENDS: Never ask for food
REAL FRiENDS: are the reason you have no food.
FAKE FRiENDS: Call your parents Mr/Mrs
REAL FRiENDS: Call your parents DAD/MOM
FAKE FRiENDS: bail you out of jail and tell you what you did was wrong.
REAL FRiENDS: Would sit next to you sayin "Damn ... we ******** up ... but that s**t was fun!"
FAKE FRiENDS: never seen you cry.
REAL FRiENDS: cry with you
FAKE FRiENDS: Borrow your stuff for a few days then give it back.
REAL FRiENDS: keep your s**t so long they forget its yours.
FAKE FRiENDS: know a few things about you.
REAL FRiENDS: Could write a book about you with direct quotes from you.
FAKE FRiENDS: Will leave you behind if that is what the crowd is doing.
REAL FRiENDS: Will kick the whole crowds a** that left you.
FAKE FRiENDS: Would knock on your front door.
REAL FRiENDS: Walk right in and say "I'M HOME!"
FAKE FRiENDS: Are for awhile.
REAL FRiENDS: Are for life.
FAKE FRiENDS: will talk s**t to the person who talks s**t about you.
REAL FRiENDS: Will knock them the f**k out
Friends
Viewing 12 of 76 friends
Journal
Watever
.....blah

Multimedia
Signature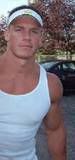 "We all ride together, we all stick together, and we all fight together."
-John Cena