About

Things you need to know about Zetos Inslayth:
World of Warcraft information: (FOR THE HORDE)
Server: Maelstrom
Main character: Troll, (Fury)Warrior. name: Zulane(90)
Secondary Character: Tauren Paladin named Chocolterain(90)
The name is Zackiriah.! Call me Zack.
I'm: In love.
I am pretty lame.
I support gays, lesbians,bisexuals, transgenders, and Gay marriage.
I absolutely love The Nightmare Before Christmas, Repo! The Genetic Opera, and The Rocky Horror Picture Show.
Takeo Inslayth is my brother, I love him beyond words, He is one of the greatest people you'll ever meet.
My favorite colors are Purple, Blue, Black, and Red.
I love anime to death!! Otaku for lyfe<3
My favorite animes include: Tengen Toppa Gurren Lagann, Soul Eater, Lucky Star, Hellsing, Bleach, and tons more.
My anime woman is and forever will be: Yoko<3
I wish I could go to Japan.
I am male!
I'm a Cannibal
I enjoy Magic: The Gathering, Yugioh, Pokemon, WoW tcg, and basically all trading card games.
I try very hard to be nice.
Music, video games, and tabletop games are what's up.
My Favorite bands are ♥System of a Down♥, Mindless Self Indulgence, Dethklok, Otep, Nine Inch Nails, Tool, and Collide.
My favorite rappers: Eminem, Slim Shady, the white guy from D12, the main character of 8 Mile, Tech n9ne, Krizz Kaliko, and Brotha Lynch Hung.
I have a very perverted and ******** up sense of humor.
I love you.
"By the power of all that is evil, I command you to awaken and make me a sandwich!!"- Pickles the Drummer
---------------------------------------------------------------------------
The face behind the pixels: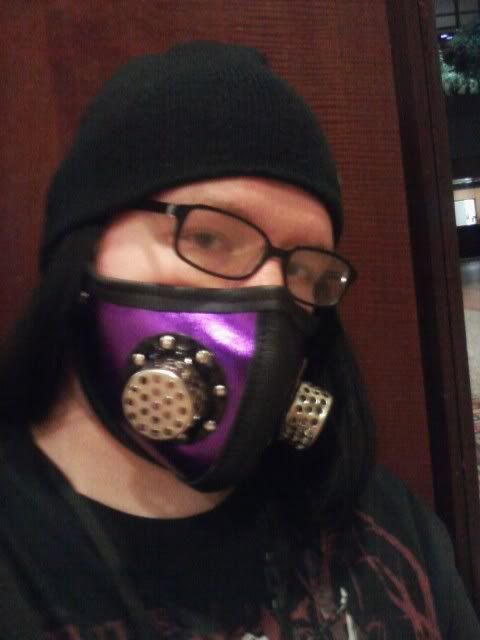 Role-play character:
Profile:
Name: Zetos Inslayth
Age: 17
Appearance:
Race: Nether-being
Hair color: Deep Violet.
Eye color: Red
Height: 5'9
Weight: 134 lbs.
Body type: Sort of feminine, skinny.
BackGround: Long ago, an extremely powerful demon roamed the earth, detroying anything and everything. It's rampage of the earth's total annihilation looked as if it would never end. This demon was known as the great Xenobu. After a few years, this demon gained control over earth. 9,990 or so years later, this demon was sealed away by a powerful magician by the name of Akirian Inslayth, who also happened to be a Neko(weird, right?). Unfortunately, not only did he die sealing him away, but he had accidently sealed Xenobu away in the body of his newborn son, Zetos Inslayth. Zetos lived with his mother, Zeldan Inslayth, who was a female Succubus, and also pregnant with another child. It wasn't until two years later that a baby Takeo Inslayth was born. Zeldan nearly died giving birth to Takeo, as Xenobu had brutally wounded her. 1 Year after giving birth to Takeo, she died of a heart attack. the 1 year old baby Takeo and 3 year old Zetos were forced onto the streets. Soon taken in by an elderly couple, who raised them, unaware of Either of their races or unnatural origins. Until age 5, when Takeo's ears and tail sprouted fully. Zetos began to sprout his wings and fly at age 8, both of these things suprised the old couples, but they looked after them like their own, anyways. Once Zetos was age 13, and Takeo was age 11, The evil lord Edu terrorized their city and burned their village to the ground. The only survivors were Takeo, Zetos, and a young girl named Yurobi, who at the time was age 12. She was a sweet, but tomboy-ish girl. She befriended Zetos and Takeo, and they played together while the traveled the earth. 3 years later, a 14 year-old Takeo accidentally struck oil, which made Zetos and Takeo rich. They used this welath and bought an enormous mansion in the nearest city. They of course, shared this mansion with Yurobi, as well. Over the next year, they found out that others whose cities were destroyed by Edu, also still walked the earth. Zetos and Takeo sought out these other survivors, and allowed them to live in the mansion with him, Takeo, and Yurobi. The others were Roselium, Aya&Azaellia, Rafeal, Kagai, and VI, who was a monster created by a magician, who was killed my Edu as well. Well, currently, Zetos and Takeo, along with the others that live in the mansion have become Bounty hunters/ Mercenaries to make a living. Zetos leaded this service, and Takeo was the Vice Captain of it.
---------------------------------------------------------------------------------------------------
And if my life should end today,
the pain I hate would go away.
Put black and red roses on my grave,
and think about me when it rains.
I love you more than words can say,
as every dark night turns to day,
this broken heart will never fade,
and my soul will still remain...



People make jokes, cause they dont understand me, they just dont see my real side.
I act like s**t dont phase me, inside it drives my crazy, my insecurities could eat me alive.

I'm

NOT

Insane, I'm

not

Insane!