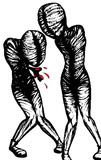 hey now, hey now now, the names Seanna
See-Anne-Uh

I like sleeping, eating, and making stuff.
Music, things to wear, things to stare at. just stuff.
I fail at just about everything else.
I like Joy Division too.
that's about it.
Be sure to chat.
I'm no good at these.
Bye.
Adios.