About
hii,my name is chells. i am 19,straight & i love cyber , but espeically roleplay. i LOVE rape and vampire werewolf roleplays!!!!.Rape's are absouletly my favorite! PM me for a rp. I like rape,rough,some beastiality,fantasy(vampires,and that sort mostly) and i loveeeeeee when you have an idea already in mind for us
smile
. My RPC's are below,I can also play your RPC if you'd like or I can make one for a RP (Iaslo add new RPC's to choose from periodically). I'm am semi-literate,but can be literate if you prefer. Anyways PM me if even if im offline, i get on alot!!!!!!
smile
OHHHHH &&& if you want to RP tell me your idea && which of my RPC you want me to use!
MY RPCS!
______________________________________________
NAME:Chelsey Foss
AGE:21
RACE:human
MARKS/TATTOOS: small black heart tattoo on her left breast
BODY:she has long blonde hairto about her mid back ,deep blue eyes,a medium sized chest and thin she weighs about 95 lbs, and is kind of short 5'3
PERSONALITY:she is very bubbly, always wanting a good time no matter what it takes,she knows she has a nice body and loves to show it off and flirt with guys
BACKGROUND INFO:chelsey is an only child,her mother died when she was 15 followed by her father a few months later,not wanting to go into an orphanage chelsey ran away and lived with her oldest cousin andrew, in her new home andrew raped her and has some trama. After that she left living off and on with boyfriends and anyone she can get to let her stay with them
CLOTHING:she wears things that show her body and her curves,short dresses no longer than to theknee,skinny jeans ,tubetops,short skirts. This is her favorite outfit:
she wears this dress
http://i234.photobucket.com/albums/ee129/crazylizard77/dress.jpg
over these jeans
http://i234.photobucket.com/albums/ee129/crazylizard77/jeans.jpg
with these heels
http://i234.photobucket.com/albums/ee129/crazylizard77/shoes.jpg
LIKES:Flirting with guys, dancing, dressing up, partying , and fun ;D
This is her and her hair is somtimes curled but not always
and this be her RL with curled hair (ohh and her eyes are blue)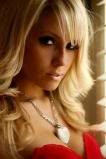 _________________________________________________
NAME:Analiese Dontell
RACE:Vampire
MARKS/TATTOOS:none
BODY: dark black hair,lying in waves on her body,She has pale skin almost white, tan eyes, she is a good build slender average breast size and butt. She weighs about 100 lbs. And is 5'6 pretty tall for a woman of her age...
AGE:24..
PERSONALITY: Dark,mysterious, she stalks her prey for weeks at a time driving them crazy with the feeling of being watched, She loves watching men and fufilling their needs..
BACKGROUND INFO: A 15th century princess changed by her groom to be, after her change he left her to die in a forest leaving her ravaged,heart broken, and in pain. She ssumed her place among the world after that.
CLOTHING: A long blood red dress open in places revealing her pale skin,she is a seductress.
REF. PIC: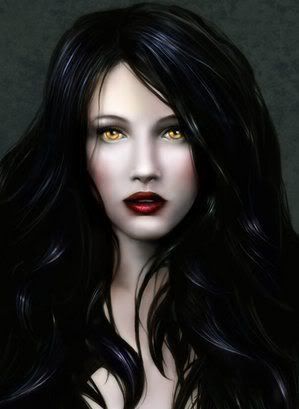 _____________________________________________________
NAME: Melody Derk
RACE:human
MARKS/TATTOOS:many, wings on back and tatto sleeves on both arms,hands few, and one on stomach side
BODY: black hair, b right green eyes pale, medium breasts ,very thin,and round but, long legs 5'7
AGE:19
PERSONALITY: Dark, gothic,loves tattoos and piercings,she has 2 lip rings,belly button ring and many ear pierces
BACKGROUND INFO: A high school drop out, raped a few times, from being a hooker. She lives in a small apartment in the middle of the worst neighbor hood. and is always being taken advantage of and loves it.
CLOTHING: always dark eye make up and long lashes short shirts or bikin tops to show off her many tattoos and usually skinny jeans or shorts and ragedyh converse or boots
REF. PIC: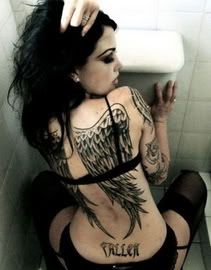 _______________________________________________________________
NAME: Lilly
RACE:Angel
MARKS/TATTOOS:none
BODY: blonde hair,big breasts(DD),tiny waist and roung butt. She has white wings,and silvery blue eyes. she is 5'3 weighs 96lbs
AGE:unknown
PERSONALITY: naughty. An angel on probation for being naughty with mortal men. appearing to them and turning them on, she loves showing off and doing very naughty things..
BACKGROUND INFO: An angel on probation, for being flirtatious with mortal and un mortal men. She is a sex addict and is stuck because of her bad behavior
CLOTHING: sheer,silky white top and bottom never wearing shoes and usually having her hair in pig tails,ponytails,or down over her shoulders
REF. PIC: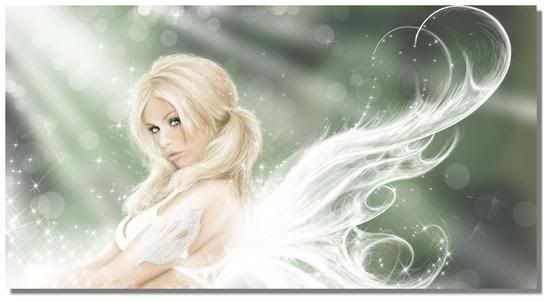 _______________________________________________________________
NAME: Zoe Gilden
RACE: Werewolf
MARKS/TATTOOS: Tribal tattoo's onher back and abdomen
BODY: Brown hair long straight, average bust,and butt. long legs,brown eyes, and is 5,8 123lbs.
AGe: Around 26
PERSONALITY:I really peppy girl with many secrets. She is well liked and loves to chatter. She loves doing Spontaneous things. and kind of a slut
BACKGROUND INFO: Lives alone in a 3 bedroom house. She has 3 brotheres. And is never home.She is alwaqys out doing something She has a love for men and animals
CLOTHING:Cute fashionable dresses. She loves Hoodies with long sleeves and leg warmers. She also loves uggs (boots) and sunglasses and hats .She loves dressing up
REF PIC:

--------------------------------------------------
NAME:Zoe Gilden(WOLF FORM)
RACE:Werewolf
MARKS/TATTOOS: none
BODY : Thin muscled. Shaggy and shiny black fur and yellow/brown eyes.On all fours she is about 4'8
PERSONALITY: Agresssive. doesn't want anyone in her territory, but also slutty
? She loves then interatcion with male dogs,wolfs,....men
BACKGROUND INFO: 3 brothers all wolfs as well. Mother yes ,Father yes
CLOTHING: She's a wolf
razz
REF PIC:
_____________________________________________________
NAME:Rachael Fright (she changed her name from Alexa Davis)
RACE:human
MARKS/TATTOOS:She has snake bite, lip piercings, her eyebrow is also pierced,belly button has a bat belly ring in it
BODY: average breasts(c Cup) ,very very almost anorexic thin,She has black hair in an EMO style cut and red highlights throughout,she has deep blue eyes,and in aslo very pale.
AGE:17
PERSONALITY: Dark,depressive,sadistic,pessemistic. She does cut herself, and loves the idea of pleasure from pain
BACKGROUND INFO: She just graduated highschool,very bright,but drugs she does dumbs her down some. She spends alott of time in the city manil y in dark corners,alleys,ect. Drawing morbid things
REF:
CLOTHING
biggrin
ark skinny jeans and a tightly fitted lowcut T-shirt, or a short black lacy dress,always wearing stilletto like heels.giving her a dark and sexy look