About
About 'This Chick<3
Carmen<3
Picture of Toronto Airport-taken by me
wink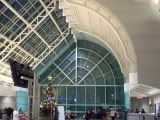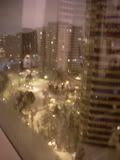 Age: Young and enjoying Highschol =)
Birthday: Sept 8
Im Canadian Chinese<3
Loves:
-sports(Volleyball/swimming/track)
-my techno
-music
-family&&friends
-FUN <3
My Inspirations =)
"Don't cry because it's over. Smile because it happened"
&&
"God allows us to experience the low points of life in order to teach us lessons we could not learn in any other way. The way we learn those lessons is not to deny the feelings but to find the meanings underlying them."
Believe to Achieve!
WhatMineNameStandsForr..
C: Is always there for you.
A: Likes to flirt.
R: Crazy as hell.
M: Makes dating fun.
E: A DAMN GOOD KISSER.
N: Dead sexy.
last update: November 24th 2007
Friends
Viewing 12 of 45 friends
Journal
My Quiz for you !
DO MII QUIZ..or else...&lt;B PLZ put teh whole quiz in one post...just copy it<B 1)******Am I****** Am I moody?- Am I sweet?- Am I crazy?- Am I insane?- Am I funny?- Am I ugly?- Am I psycho?- Am I annoying?- Am I a good person?- Am I
Multimedia