About
PLZ SUPPORT BUZZ LIGHTYEAR IN THE AVATAR ARENA~!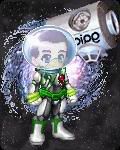 THERE ARE 2 THINGS I WANT TO POINT OUT:
1) I wanted to use the purple galaxy suite but it won't layer right, so I used the purple hairstyle as a back up , so I hope I get points for creativity.
2) I know Buzz have wings and i could have used the green jet wings. But I decided not to because in the reference picture, Buzz wings are not out and I'm sticking with the ref. pic.
I hope you rate my avatar fairly. Please don't rate me poorly just because you don't like the character.
Friends
Viewing 12 of 63 friends
Multimedia
Signature
"To infinity and beyond!"
--------------------------------------------------
Plz leave me a comment. I love comments!