About
BunnyTstar
Age-17
Gender-Female

Things that I like that can't be bought
God, Lilacs, When the scenary is nice and beautiful, The warm air blowing on me from the vents, Just lying in bed, Night time,People being nice, Traveling and Gas Stations.

Why do I enjoy these things
I always liked how lilacs smelled, but when I came back home from a two year move, the lilacs were out. So the lilac for me represents a new beginning.

Whenever I see beautiful scenary I would stare at it for awhile and have an urge to go over there. I never been able to go see it up close, but that's probably for the best.

Warm air is comforting for me and probably a lot of people.

Another thing that's probably comfortable for a lot of people.

Night time has a different magical feel to it then day time. It can be sometimes spooky or very calm.

I bet everybody likes when people are nice to them. Well pretty much everybody. So I'm just one in a billion people that like it. But sometimes I don't like when people are being nice to me but their loud about it because I don't know how to act towards them.

You always see new people when you travel. Interesting, weird, nice, angry, people. Specially in gas stations. One time when I was traveling with my aunt and uncle we stopped at a gas station at 2 in the morning. But the strange part was the bunch of people in there so late at night. A little kid was looking at me weird so I made loud noises with my shoes to bug him.
Material things I like
Flamingo things (cups, stuffed animals, blankets, pillows, clothes), Manga books: Nana, Loveless, Fruits Basket, Neon Genesis Evagelion: Angelic Days
Anime: Naruto, Prince of Tennis, Bleach, Blood , Ghost in the Shell, Trinty Blood.
Shonen Jump, Shojo Beat, and Anime Insider
Video Games: Fighting Games, Final Fantasy (9, 10, 10-2 are my favs so far), Kingdom Hearts I and II.
Nice drawing and coloring utensils.
Nice clothing and shoes (When I have the money for it)
Going to resterautes (spelling might be off)
TV: Avatar the Last Airbender, CSI, Survivor, America's Next Top Model, VH1 shows.
Books: Pendragon, Harry Potter, Artemis Fowl, Catcher in the Rye, Nine Stories, V.C Andrews books (not the ghostwriter but the ones she wrote), more but I can't think of them.
Movies: Old Disney animated movies (Little Mermaid and Beauty and the Beast are my favorites) Fried Green Tomatoes, 300, Children of Men, Wizard of Oz.

I have way more things I like but I can't think of them at the moment. I'm not going to say why I like all those things, it'll take forever. All the Manga and Anime I listed isn't all that I like. I have a whole bunch. So if your curious just pm and ask me what I like. I didn't put music, because I'm not the kind of person that knows what genre they like, if I hear it and like it then I don't care.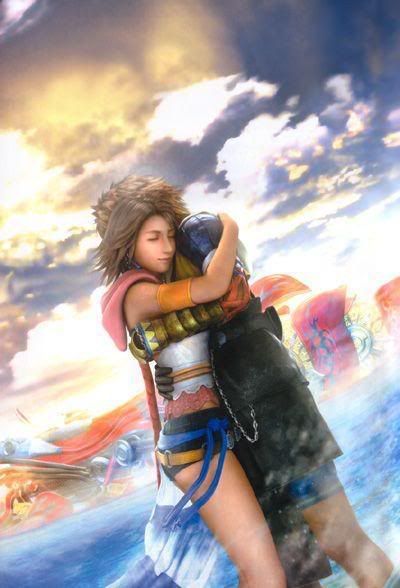 Multimedia
Signature
[img:4558d9c79c]http://i24.photobucket.com/albums/c9/mycrimsonlover/final fantasy X/ff10-yunatidusV2.jpg[/img:4558d9c79c]