Newest art and about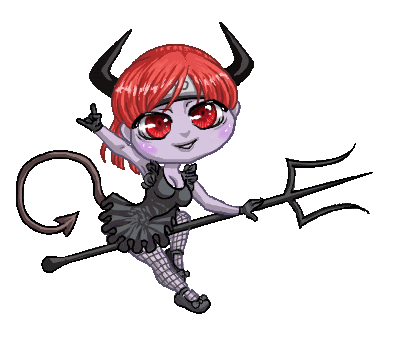 After years of disinterest, I eventually managed to change my profile, thanks to Tidesong who held the key to my problems!

So, here is my brand new profile and as I didn't write anything about me since my first steps in Gaia (which means a long time ago), I'll try to "say" a few words.

I've been in Gaia for five years now. I've seen the game evolved : from a friendly little group to a greedy huge enterprise. I am complaining since I've been addicted to this for a long time! But well, the good feelings are still there! I even managed to bring IRL friends in this game, so YES I am still loving it!

I like this monthly curiosity, I like talking to my Gaia friends who live in all kind of countrys, I like zOMG (though it took me a while to get used to it), I like changing my avatar, I like having brown items...

I think I am friendly enough to write back if you send me a comment but please do not beg! Brand new items are all over the place, earning gold is difficult, and everyone is experiencing that! Have some will and earn yourself some golds!

I hope you're all having a great time in Gaia! See you in the game!