About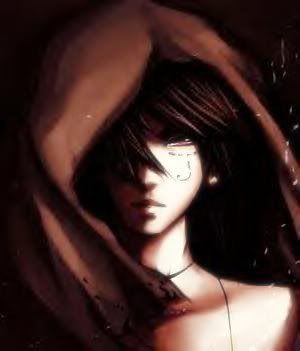 Name: Brahm Ku Aten
Race: Omniscient Omnipotent Fire Devil
Gender: Male
Height: 5'9" (Human Form) /12'4" to ???? (Devil Form)
Weight: 235 lbs. (Human Form)/ Differed Range (Devil Form)
Eyes: Bright Blue (Human Form)/ Hellfire Red (Devil Form)
Powers: Hellfire (Any form)
"So, you wish to take on the formidible chaos that is Brahm, eh? Good luck with that, fool!!"
Biography:
Brahm Ku Aten, Hellfire Lord of the Burning Hells and fifth rank Overlord of the Supreme Dark Realm, is and always will be a formidible challenge to all who dare to make a name for themselves throughout history. Forgotten by his family in a nearby kingdom known as Iciclasia, the furry tanuki-like human ventured out to make a name for himself. From a lowly weakling, he strived to take on foe after foe, gaining experience and skill with each match. Surviving rigourous training excercises, he met up with a powerful mummy pharoah known only as "Sensei Muzza", who taught him the secret arts of magic and necromancy. During his last fight at a tournament, his magic was put to the test after being possessed by a symbol of a two headed wolf god. After the horrific encounter, Brahm was freed from the controlling influence of the symbol. He left after subsequently being released from the pharoah's service. During his travelled release, he was confronted by a mysterious white haired individual weilding a vague sword brimming with pure demonic power. Taking on the powerful white haired individual, he was taken to the Dark Realm of the Zetsumei Naito, where he transcended to one of the high ranking Overlords.
Special Abilities:
1. Hell Fire Blast- Deals an enourmous amount of hellfire in a cascaded radius (Circular; Surrounds foe, then inverts towards the center)
2. Kitsune's Curse - Foe is subjected to nightmarish horrible sores and wounds upon the flesh. (More than one target/per curse 2 Times in one use.)
3. Nine Tailed Assult -Leaps foward slaping foe with all nine tails in a crushing blow finished by a slam into the ground causing a crater.)
Supreme Ability (Final Attack/Ability)
1,000 Years of DOOM Strike- Leaping past the stratosphere near the atmosphere. Aiming down, I point both palms towards the earth. Nine ancient symbols of the nine seals appear in a circle around the user of 1,000 years, and a large beam of energy shatters the air around the foe. Causes the foe to disapate then only their soul is left. The nine seals then bind around the foe, causing them to be drawn near the blast zone. The blast zone opens up to a portal to an unescapable prison causing the foe to be imprisoned. Other objects including the user of the 1,000 years is protected from imprisonment.