About
~THIS.IS.ME.~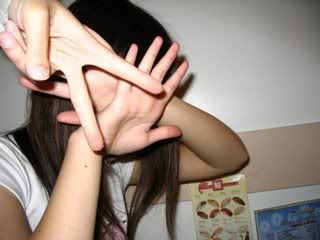 [ ][MY.NAME.IS.][]
Boyue.
~BUT.YOU.CAN.CALL.ME.~
Boyueness. Bumblebutt. B-chan. B. Captain B.
[ ][I.HAVE.LIVE.FOR.][ ]
Twenty years. And many more to come.
~A.PIECE.OF.ME.~
In real life, people say Boyue is shy and quiet, and she is. Though once you get her talking, she can go on. Boyue doesn't have a high self-esteem but she can be arrogant and conceited at certain time. She is generally a nice girl, if you don't get on her nerves. Her biggest vice is jealousy, which has caused her numerous problems throughout life. Making friend is difficult as Boyue is paranoid of people's intention. There are different layers within Boyue; she might only let you see certain part of her. But let's see what you'll say when you actually get to know her.
[ ][WHAT.I.LIKE.][ ]
Roleplay. Dynasty Warriors. Silent Hill. Resident Evil. Final Fantasy VII. Anime. Manga.
~ONE.LAST.NOTE.~
Boyue believes in fate and destiny. Whatever is to happen is bound to happen, there is no avoiding it. She believes you should face on with the inevitable and lives your life to your own content.
Friends
Viewing 12 of 30 friends