About


"Mother Nature has a name... and her name is Poison Ivy..."
"--A lot of people have had their lives easy-peasy, me personally, my life has been a tumultuous one. No one ever said the life of a Botanist and Green thumb, would be easy. From losing my family and humanity, to various sorts of hellfire, and realizing that I was truly alone in the world.... there is a lot in my life I've had to endure, that could have left me a lot more damaged than I am. But I am stronger than that, and I will prevail, seeking out to continue the original purpose of my race -- to help the world survive, whether they like it or not..."
-Pamela Isely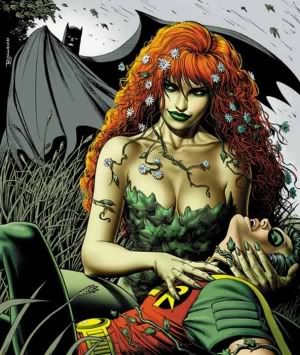 Name: Pamela Isely
Alias: Poison Ivy
Nickname: Botanical Beauty, Temptress of Terror, Red, Ivy
Age: Appears to be in her late 20's... but is a great deal older than that,, immortal much like a tree
Height: 5'9 5'10 with heels
Location: Gotham
Appearance: Curvy but slender in all the right places, Ivy is a lovely red haired woman, green eyed, with golden skin and ruby lips. Often seen donning only what Mother nature has blessed her with, leaves, flowers, and vines.

Weapons: Skilled in hand to hand fighting, her greatest gift is her ability to fight using otherworldly strength, speed and cunning, armed to the teeth with all the powers of the surrounding green world. Added on her high intelligence, and otherwordly beauty, she has a way of making others agree to her terms, not to mention knowledge on toxic plants and such, making her a dangerous opponent.
Alliance: None yet, but she seems to have a liking towards Tim Drake, and Harley Quinn often pulling her both sides.
Likes: Nature, Flora, gardening, entertaining, intelligent people
Dislikes: Humanity, the Joker

History: Find her background here
[[Yes, I roleplay, comment me if interested.]]
"--Why Hello, the name is Pamela Isely, people call me Botanical Beauty, or Temptress of Terror but I'm not a fan of nicknames, though that only comes from those that don't seem to understand me, and why I do the things I do... This is but a glimpse into my crazy life, sure it looks glamorous, perhaps more then most...but its not all sunshine and daises down here... "
"--Still, in my line of work...both really, you can't make it to the top without getting your a** kicked around sometimes, take one for the team, I'm a firm believer in that, much better I take it then one of my friends...for them, that doesn't apply...I wouldn't feel right about it...I'm a big girl, I can take a few nicks and scrapes, after all that's what band aids are for, right?"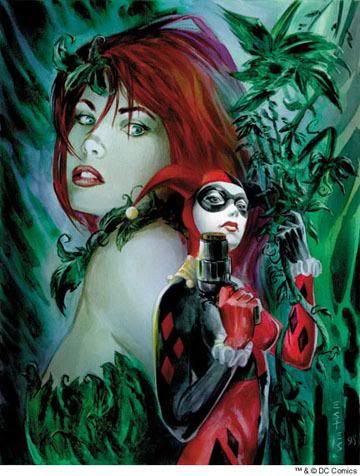 "--Typically I study at home...sometimes I get a bit too involved in my work, my studies can be a little hypnotic and deep when you get right down to the marrow of the matter...people have trouble understanding what a day at the 'office' entails for me, some can even get downright envious, greenery, sunlight, babbling brooks, the fate of humanity, whats not to love, still as they say, 'Can't stand the fire, get out of the kitchen'..."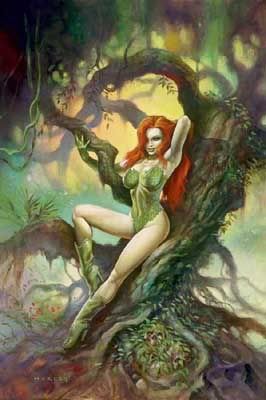 "--What I do, its alot like Magic to others, there is both white and black magic, while I prefer the proverbial white, sometimes if held in good hands, Black magic can be used for good, times like this however...there is no time to think, only time to act...sometimes you have to do something drastic, something dangerous...that 9 out of 10 times will probably just get you killed...I think its safe to say, I was born to be a risk taker...hell, anyone who chooses a profession that constantly places their life in jeopardy is a risk taker, I admire people for that..."
"--That's my life in a nutshell, besides the bitter memories, all wrapped up in a pretty little historic montage. So step right up, and don't be shy...if you plan to pay a visit, I may be a rose but I have my thorns, make sure its something worth my while, I promise...you will not be dissapointed..."