About
My name is Michelle.
18 in 10 days.
biggrin
I love to sing. I do it daily.
I couldn't go a day without music.
I try to draw and usually fail, but I still love drawing.
Photography is like a drug.
I still love Pokeman.
My favorite ice cream is cookie dough.
NOS is my favorite Energy drink.
I am me and only me.
I like myself the way I am.
I won't change my ways for anyone.
If you don't like the way I am then ******** off.
Love me for who I am and not who you want me to be.
If you would like to know more, just ask and I might tell you.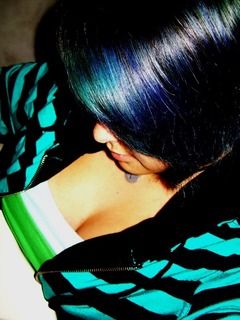 P.s. I miss having colored hair. :/
Journal
Nothingness.
Multimedia
Signature
Hello there. :]
heart