MY LIFE
I will live my life whether you think down upon me or not. Your words will not scar this fragile and already chipped heart. I know I am flawed, and I, love it. I know i'm living this life wrong somehow, in one way or another, but that's my choice, and I will continue what I do. feel free to comment me or friend request me.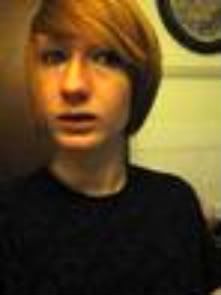 I believe whatever doesn't kill you simply makes you... stranger - the joker

emo doesn't mean you cut.
emo doesn't mean your gay.
emo doesn't mean your suicidal.
emo is real.
emo is people.
emo is everything.
emo is a label.
emo is being free.
free to be you.
free to express.
free to tell everyone to f**k off!!
emo is just a word.
-emo-
*are not cry babies
*do not always wear black
*can be vary nice
*don't always cut them self
*are not always depressed
*can be happy too
*are normal people just like you
(put this on your profile if you agree)
p.s. we love music
╔═╦══╦═╗ PUT THIS ON UR PAGE
║╩╣║║║║║ IF YOU ARE OR SUPPORT
╚═╩╩╩╩═╝ EMOS






















--------------Girls----------- ----♥
---------are like apples-----------♥
------on trees. The best ones-----♥
-----are at the top of the tree.-----♥
----The boys don't want to reach---♥
---for the good ones because they--♥
-r afraid of falling and getting hurt.--♥
-Instead, they get the rotten apples--♥
-from the ground that arent as good,-♥
-reality they're amazing. They just--♥
--have to wait for the right boy to---♥
------come along, the one who's--♥
----------brave enough to---------♥
-------------climb all--------------♥
--------------the way--------------♥
-------------to the top-------------♥
Reflection
All day my old pictures
Showed me a sweet young girl
No make up
Nor darkness upon her
Happy, young, innocent
I looked up and saw a much older girl
I screamed and she screamed
Her face dark with make up
Her clothes all black
Her eyes curious
I raised my right hand
She raised her left
We said nothing
She didn't smile nor frown
She looked alone and rejected
As I realized she was me
And I wondered what had happened
To the girl in the photos
BOY: I love her more than the air i breath
GIRL: well im always here for you.
BOY: I know.
GIRL:What's wrong?
BOY: I like her so much.
GIRL: Talk to her.
BOY: I don't know. She wont even like me.
GIRL: Don't say that. You're amazing.
BOY:I just want her to know how I feel.
GIRL:Then tell her.
BOY: She wont like me.
GIRL: How do you know that?
BOY: I can just tell.
GIRL: Well just tell her.
BOY: What should I say?
GIRL: Tell her how much you like her.
BOY: I tell her that daily.
GIRL: What do you mean?
BOY: I'm always with her. I love her.
GIRL: I know how you feel. I have the same problem. But he'll never like me.
BOY: Wait. Who do you like?
GIRL: Oh some boy.
BOY:Oh... she won't like me either.
GIRL: She does.
BOY: How do you know?
GIRL: Because, who wouldn't like you?
BOY: You.
GIRL: You're wrong, I love you.
BOY: I love you too.
GIRL: So are you going to talk to her?
BOY: I just did.
GIRLS- If you think this is sweet, put this on your page.
GUYS- If u are man enough to say this to a
girl you love, put this on your page.
Spell your name and see what it means:
FEMALE COMEBACKS:
Man: Where have you been all my life?
Woman: Hiding from you.
Man: Haven't I seen you someplace before?
Woman: Yes, that's why I don't go there anymore.
Man: Is this seat empty?
Woman: Yes, and this one will be if you sit down.
Man: Your place or mine?
Woman: Both. You go to yours, and I'll go to mine.
Man: So, what do you do for a living?
Woman: I'm a female impersonator.
Man: Hey baby, what's your sign?
Woman: Do not enter.
Man: How do you like your eggs in the morning?
Woman: Unfertilized.
Man: Your body is like a temple.
Woman: Sorry, there are no services today
Man: I would go to the end of the world for you.
Woman: But would you stay there?
Man: If I could see you naked, I'd die happy.
Woman: If I saw you naked, I'd probably die laughing.
Man: If I could rearrange the alphabet I'd put u and i together Woman: Really, I'd put f and u together
If you repost this you will get a phone call 37 minutes after you repost this.... If you don't resend this then your love life will be [[doomed]] for eternity. CHICKS REPOST THIS AS "female comebacks" DUDES REPOST THIS AS "don't let this happen
"Take this razor, sign your name across my wrists
so everyone will know who left me like this.
Sew me up, my scars run deep
A reminder not to forget the times that we've had."