About
I life in holland in a littel villeg namde wijhe
and I have 2 cats and I play the bass gitaar I play in a band wel I have a web side but the problem is its in dutch so
I like metal punk rock gothic cijber techno hardcore and old school hiphop
I like going out but never alone
razz
greetings dimi

hire are some of the coolist anime final fantasie charts there are wel I find them totel owneg



Naruto Personality Test : Which Naruto Character Are You?
Your results are in! A missing nin from the Hidden Village of Mist, you attached yourself to Gatou to meet your survival ends after your coup d'etat of your village failed. Your ambition was to return to your village one day and take over it. Too ambitious but a swift killer, you are Momochi Zabuza.
In real life you are probably a fish importer or some sort of aquarium keeper. You love fishes and rears them like babies. Sphaerichthys osphromenoides, luohan, flowerhorn fish , goldfishes, even sharks, you love them all. You sniggle funny and you think that you have all the aquarium secrets in the world. You might be gay though.


Well people, some know it and some don't. I'm a Emo hater icon_razz.gif icon_razz.gif... Well i find Emo's totally ******** up, they only think of themselfs and here in Holland Emo's are really ********, thinking that they are depressed and that they have a ******** up life, even if they have everything. Even i don't think my life is ******** up and MY mother has cancer and i don't have any contact with my dad whatsoever, some of my friends are dead and still i have good friends. I keep thinking of that it could be even worse and that you should be happy that's it. icon_wink.gif
That's my message to everyone!
okej I'm gone sow a old pitcher of me so that people wil know how that are tolking to :XP: okej iets pitcers :XP: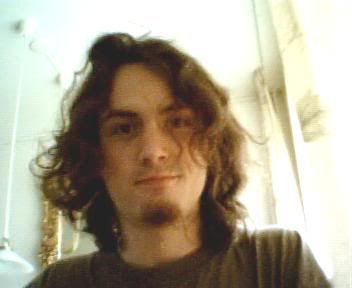 Friends
Viewing 12 of 85 friends
Multimedia