About
Donations are loved, questing Bass Hero~ <3

SUPER HEROES & FLOWERCROWNS
So I haven't updated in a while and I've been on hiatus for close to a year before coming back. Gaia is pretty much cray and heck now with all their inflation prices and new items shooting out their butt every second. But never the less I feel as if this should be updated.
My name is Autumn, I'm 18 and a sophomore in college.
I'm majoring in Dental Hygiene.
I love video games, flower crowns, super heroes, comics, archers, sushi, role playing, writing, reading game of thrones and laughing with a salad as everyone dies, and drawing a lot.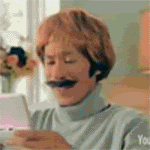 Friends
Viewing 12 of 63 friends
Signature
[imgleft:06171c49c5]http://i601.photobucket.com/albums/tt93/The_Hunt3r/OD39DB_0AC9EB1543834_000.gif[/imgleft:06171c49c5]

Tumblr