About Me
Well, you're here. I might as well tell you something about me since you probably are taking time to read all this. XD
I go by the names: Blaze, Ryn, or Luke here.
I have some recognizable traits that many people can note of me. I'm Friendly, Moody, Sympathetic, and a known procrastinator of work. I can be easily angered as well...so there are times when I can have a short fuse. Luckily, that isn't often. I take life with a fairly carefree way. Don't mistake that with being lazy...sheesh.
I love playing video games. RPGs are one genre I play along with Action/Adventure games. I do make exceptions everynow and then. I usually play my PS2, PS1, GBA and DS. I could be considered a pretty avid gamer...although I do admit I'm a bit biased on gaming these days. Remember the classics people!
Now for music..I like New Age, Classical, and Trance the most. I enjoy most types of music out there. Just don't get Rap or Country music...it's too boring after awhile.
Oh yeah, I like to draw and write fictuous stuff. Being less than pleasant with harsh critics expect very little chances of having it posted.
This avatar art was a gift by a very good friend: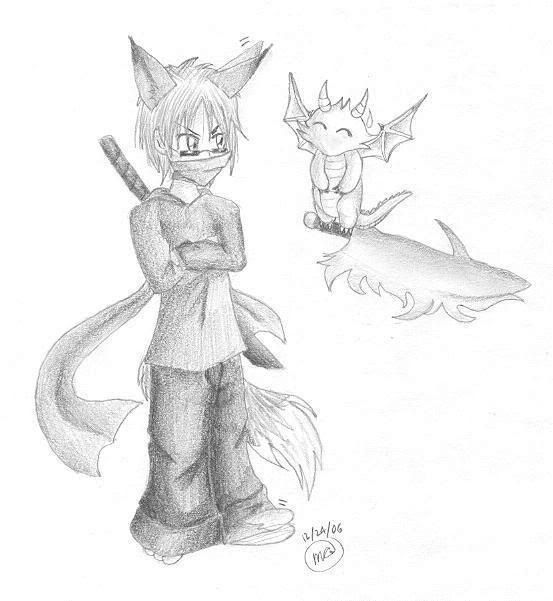 Profile Updated: July '09