About

Destiny has brought us together.
Welcome to my life
Allow me to introduce myself
My name is Rosemary, preferably Rose. Blackrose if you want, Nana's my nickname.
I'm 15 years young.
My sexual orientation is heterosexual. ;]
Currently located in your closet, and my dear, your moldy socks are beginning to get to me. D:
But I live in Washington State. Woot Woot. :]
My blood is comprised of half Filipino and half Norwegian. Crazy combo, I know
Green just happens to be the best color
Music is not everything, but it plays a HUGE part to me.
God is Great. ;D
I swear way too much. Hmm Tourrets much?
Anti-Txt Talk
I Love; I Hate; I like hugs
Random is my middle name. :]
And just because people think it's weired: I'm allergic to apples and I'm globophobic.
D: No lie

Watch your back
I might hump you

Don't be fooled by the plastic smile glued to her face.



Comments and messages are always welcome!
Thanks for reading!
LOVE YOU


Friends
Viewing 12 of 90 friends
Multimedia
Signature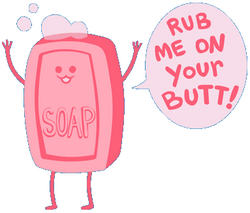 Fill the gap? Send me your patches please? <3