Information about the Young Miss.
UPDATE:OCT2014
Oh wow. Man I haven't been on this site in ages.
What happened the the economy? I remember when my doodles couldn't fetch more than 100 gold. I suppose I was worse back then, BUT STILL.

emotion_8c
Gosh looking at my old stuff is embarrassing. Anyway, thanks for visiting me and take care.
END UPDATE
I'll draw for you if you like. If I like your request enough, I'll give it to you free of charge. However, I don't get on Gaia often anymore cause nobody talks to me. *unloved*
So delivery of the art sometimes takes a while, as I am a very spacey person. But rest assured. I will draw for you. I will put up new examples of my work up as often as I can. Thanks.
-Auras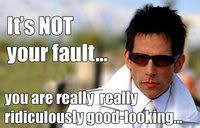 This page was brought to you by: Nosferatu Alucard! I wonder what's for dinner?