About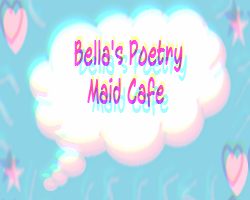 Irashaimase!
My name is Bella. Welcome to my Poetry Maid Cafe! Here you will find my some of my poetry as part of the service here at my cafe. I would love to have you visit me and share my inspiration with all of you!
If you would like to sit down and share a cup of tea and a piece of cake with me, I would happy to entertain you with my writings and a smile!
Come one and all, to the Poetry Maid Cafe!
heart