About
Total Value: 108,579 Gold
[Item Information]
Item List:
Smoke Ribbed Boots
White Stockings
Lyndexer's Journal 4th Gen.
Military Green Short Shorts
Warm Starter Fantasy Shirt
Black GetaGRIP Gloves
My new profile is my Cozplay character RIKKU!!!! from Final Fantasy X-2.
Personally i think she's REALLY AWESOME. she's funny and has a great personality. she remind me of the great YUFFIE KISARAGI!!! (if thats how you spell her name) i think that if Yuffie and Riku where to meet, they would become like, BEST FRIENDS! >;D which kinda goes together nicely since Fuzzy peach bird is cozplayed as Yuffie. lol
~me and yuffie~
(awww, yuffie! you KNOW im afraid if sparklers! they look like lightning!)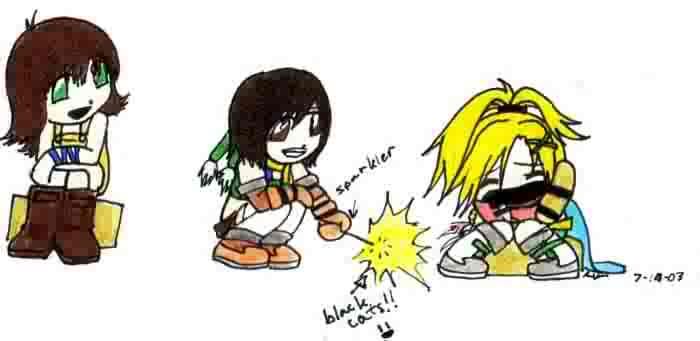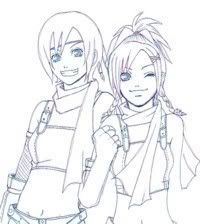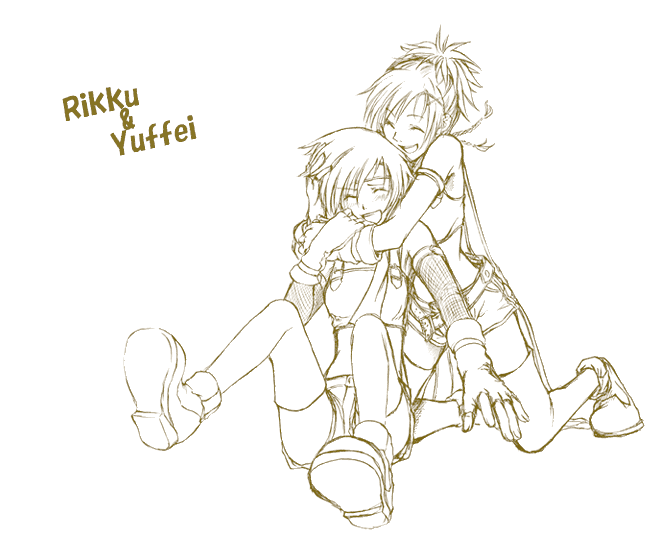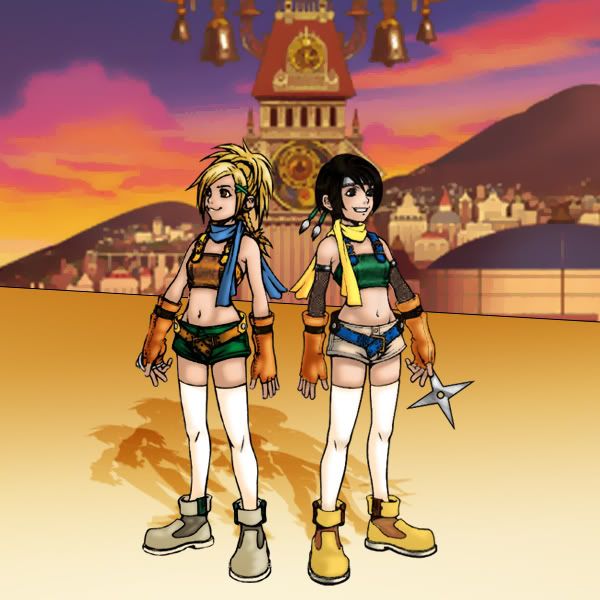 final fantasy and kingdom hearts girls
(from bottom blond chick) aeris, tifa, namine, kairi, yuffie, yuna, rikku, paine.
hello, after a long time I've decided to write a few things about me. First off, i absolutely love listening to music. i'll listen to all kinds of music, from country,rock,soft rock,sometimes hip hop, and even music without words. but i would never listen to rap unless its from Linkin park. I also enjoy listening to Japanese music such as
Sakura drops by Utada hikaru. i like to watch anime and read manga. i also like to role-play. i like action,mystery,and romance role-plays. i can be really goofy and random and i love to laugh. yet i can still be really really shy. hard to believe huh? well this is all i can think of for now so....i'll be updating this sooner or later so...by-by!
Friends
Viewing 12 of 84 friends
Journal
memories
Signature

LA~DI~DA!