About
I dont really have a favorite music type cus ill enjoy everything.i love music and doesnt matter what type it is,from soft classical to rock hard metallica .My favorite sport is is boxing. I prefere to have long and healthy relationship than to just be randomly dating anyone ho wants to go out with you, lets see i can be a very romantic person if you give me the time instead of rushing things . I enjoy playing my electric guitar and i keep practicing every day. I am becoming an expert im way better than the firs day i bought it. Im thinkin of starting my OWN band and become famouse. I dont realy like to read, but there have been some good books i have read in my life. I like animals and i get along better with them that i do with people and prefer to be outside in a forest siting next to a tree listening to the wind and leaves, that relaxes me for some reason. Oh yeah and im also left handed. Oh and my favorite colors are green and silver.One more thing im the jealous i mean extreemly jealous type. And i really like reading poems for some reason for me there beter than some boring books i really like poems.Im a really shy person and feel like i cant do the things i wanna do when im around people . Well my favorite animal is a wolf.For some reason im the type of guy that cant say not to someone no mather how much i try i cant say no?
YOU ARE A CENTAUR
Strong and confident, you kill your enemies with ease, and protect the one's you love. Your favorite weapon is a bow and arrow. Though you may not be the prettiest thing, your kindness towards your friends and family make you beutiful on the inside.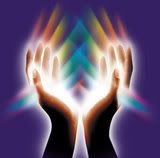 You were born with the gift of healing. Chances are, you or someone close to you has had to endure pain, and now you despise people who hurt others for their own selfish gain. Also an animal lover, you bond with them more readily than you do with humans because they won't try to manipulate you in order to get ahead.
Positives: Generally selfless, kind, warm, thoughtful -- you genuinely care about the well-being of others. You're the kind of friend everybody wants to have.
Negatives: Sometimes you come across as distant, but only because you aren't as ready to trust people, as you have the inability to refuse people when they ask for help (often, this means being taken advantage of).

Your element is earth: Wise, solitary, mysterious and loving. You are very wise. Your wise as in you know things others do not. You can see past the stereotypes and see the real people behind their facades, people will often come to you for help and advice. Quite solitary and somewhat shy around people because you prefer animals and plants. Animals aren't afraid to show themselves or what they are feeling and plants are fun to nurture. You are very strong in your silence, if you set your mind on something you will often times pursue it to the end. Sometimes you just want to get away, so you seek refuge in the forest where you can have time to think and try to sort out your emotions. The sound of the wind usually calms you, especially moving through the trees. Life to you is something precious and should not be taken for granted.