About
STRANGE & BEAUTIFUL
lgbtq
im a [bEauTifUl] mess & the [pErFecT] disaster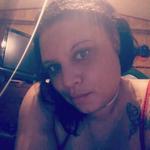 i smoke cigarettes and im on gaia o: for real thats how some of these guys on here act. anyway, my name is abby. i love music, good music. [i like rap music when im high]]and u love rock music anytime!]] i love trapt, linkin park, nightwish, birthday massacre, five finger death punch, tupac, eminem,jay-z,snoopdogg, papoose,h.i.m,candlebox, nickel back, jeffree star, chris crocker, lil wayne, cam-ron,cassidy, juelz santana, hurrican chris, plies,
birdman
,slipknot, e-40, bob marley, ziggy marley, juicie wrld is ok but no legend unless the competition was to get ******** up, seether..you know stuff like that. i like movies, mostly scary or white girl romantic comedy lol. my favorite movie to watch high is scary movie 2 [in demon voice "your mother sells p***y in hell"] sorry, that was from scary movie 2. anyway, im a calm person..sometimes i get paranoid. im schizophrentic so i talk to myself when get paranoid, or when im totally comfortable in a good moce [or buz]. i love seeing people do what hey need to do thats the best thing for them. i love it. i love making people feel good about themselves. laughing or getting high has to be the funniest things ever to me. i like writing poems. and sometimes yes, when im [fuccckkkeeedddUP] i will freestyle, its really not as bad as it looks. im hardly ever sad, most of the time im happy. as you can already tell i like getting high..weed,kratom pills, or alcohol. either or all three. i love dying my hair and getting my nails done. i have a boyfriend ive been with him since i 2013..we dont talk all the time, or see each other all the time but thats because we have a long distance relationship. [well kinda] we live an hour apart but he has his own business so hes usually busy. anyway, i like zombie shows, the only anime ive really ever watched was Maid-Sama, its really good. i love true blood, that and 2 broke girls has to be my favorite shows. im really funny..atleast to me anyway lol. im mixed with black white and native american. my boyfriend says i look white lol. i love conversation so if you wanna chat send me a PM. please dont send me a friends request UNLESS we talk, on a daily, or more than often basis. anyway. xoxo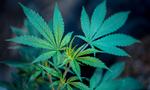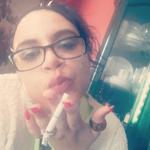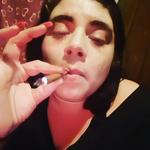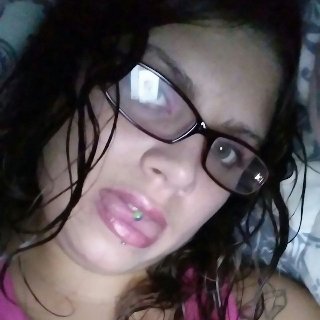 the song they made for me...