About
Hi my name is Matthew Gochoco, you can call me Matt, I'm 15 years old and I'm a Filipino, I like anime, and I hate unfriendly ppl *asses* to be exact.
One more thing whoever messes with my friends messes with me.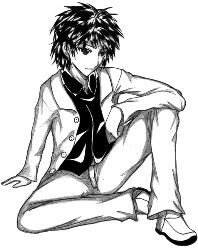 Courtesy of
Titi
This is the actual size of my signature lolz
REMOVE THE CREDIT BELOW AND COOLPRESETS WILL BAN YOU!
I got my page from
coolpresets.com