Things I was...
* Loner
* Shy (Well maybe little)
* Emotional

Things I am...
* Gamer
* Artist
* Survivor
* Forum Whore
Things I hate...
* Boring subject
* People that ask too many questions
* No one giving me Avi Art
* You
Things I love...
* Some type of music
* Avi Art
* Cows
* Otaku stuff
Sign Collected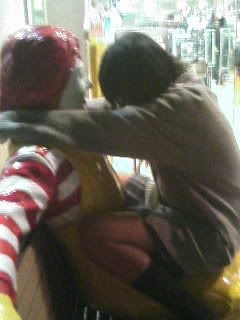 You are a Clueless Uke!
Having a good time is what you're all about. You're satisfied just to have someone to eat hamburgers and play video games with, and are completely oblivious to other's manipulative behavior. You don't expect much, and that can be a good thing. You're perfect prey for the Opportunist Seme, who might take advantage of you, but you probably won't even notice, or really care, as long as you're enjoying yourself.
Most compatible with: Opportunist Seme, Romantic Seme
Least compatible with: Sadistic Seme, Don't ******** With Me Seme
What seme or uke are you? Take the experience at
SemeUke.com
, or find merchandise
here
.
You are a Coodere/Kudere!
[x]
You are the type of person who barely talks. You respond with the word "yes" all the time, and you usually talk to the person you like. You are quiet at times, but shows a nice side to the person you like.

mabinogi ID
Capitol ID
Chatterbox ID Card
United Elves of S.I.N. (Halloween event ID card)
Dark Elves of S.I.N. (Halloween event ID card)
Science Camp ID Card
Umberlla ID Card
Naruto RP Guild ID
( ¯ω¯·)