-Autophobic-April-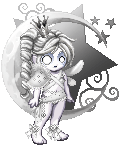 Details
Member Since

06/14/2007
Gender

Female

Birthday

04/29
---
Interests
Favorite TV Shows
Favorite Reads
About

Oh hai there.

My name is April. just as it says in my name. I have a lot of nicknames though. I'm eighteen and I live somewhere in the United States.

I love to draw and write, although I'm not good enough to put either on the internet. I currently major in English and Psychology, but that will probably change since they just introfuced Criminal Studies at my university.I make better friends with boys than girls. It's been that way all of my life.

I would say that I'm nice and friendly, but that's not always true. You should send me a PM, though.

I'm in love with someone who probably hates me. That's just the way things go, I guess.

I like the Russian culture and language. I have ever since I was eight. I don't know the exact thing that triggered the interest, I just know that that's how long I've like Russia. I attended Concordia Language Villages Lesnoe Ozero a few summers ago and found it to be amazing. I learned a lot fo Russian customs and learned *some* Russian. I plan to go back and eventually work there as a councilor.

I like people. biggrin I plan to be a Psychologist when I graduate. I plan to travel ... forever. Furthermore, I like studying criminals and criminal patterns. So, with the two careers I stated earlier, I plan on specializing in criminology. Most importantly, however, I hope to find a cure for Schizophrenia one day.

That's just a little bit of me. Like it? No? PM me. Let's chat.
Friends
Viewing 12 of 56 friends
Journal
According To The Accounts Of ACE
Signature

Yeah, I did that all by myself.