About
ATTENTION FRIENDS!! I DON'T LIVE HERE ANYMORE. MY NEW ACCOUNT IS:
'
BOY WARMTH
'

Reason for moving: This account is bloodied and tarnished. It's time for a fresh start. A clean slate. A new leaf. Shedding my skin.

Feel free to add me on my new account. I love you all
heart
P.S. My current avi is symbolic of Winter's end and Spring's beginning
heart
HI THERE :U
The names'
Tyler
, you can call me
Smore
! :U
Movies
: Donnie Darko, Little Miss Sunshine, Kill Bill
Anime
: Paranoia Agent, Elfen Lied, Tenchi Muyo, Digimon, Best Wishes
Manga
: Chi's Sweet Home <3
Games
: Kingdom Hearts, Sonic , Spyro, Klonoa , Zelda, Final Fantasy
Youtube
: Community Channel
Type of people
: People who don't try to pretend to be someone they aren't.
TRIPLE BAKA!!!!! PAFFENDORF!!!! CARAMELDANSEN 4laugh heart
--------
♥❤ Past Avatars❤ ♥
♫ ♬
♫ ♬
♫ ♬
MY EPIC GALLERY OF SORA, ROXAS, VENTUS & LEN PICS!! :O
♥❤SOME OTHER AWESOME STUFFZ!!❤ ♥
SIGNS!! FRUM PEEPZ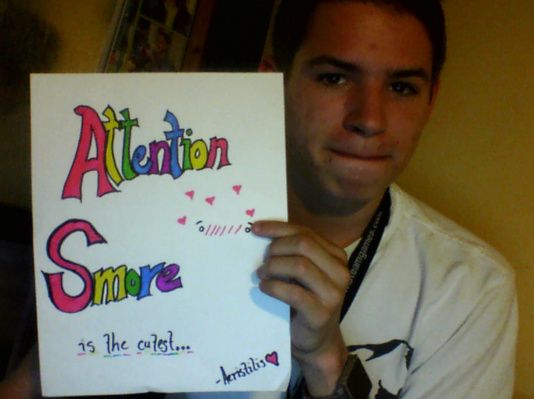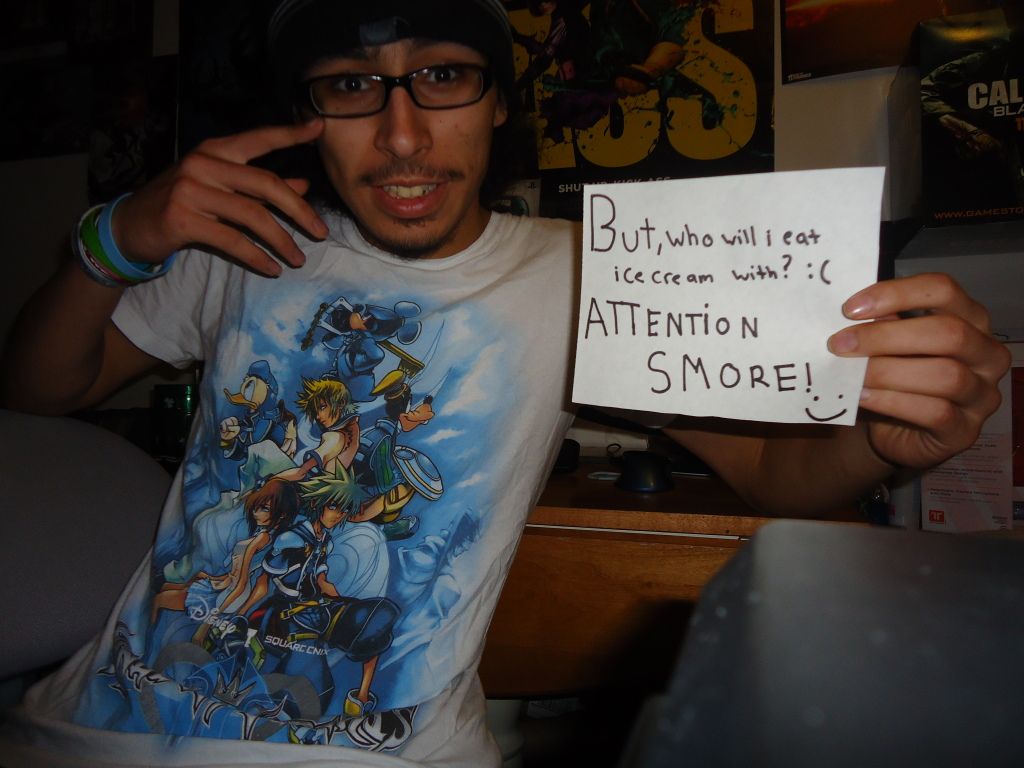 -------------------------------------------------------------------
Friends
Viewing 12 of 1116 friends
Journal
Update
Sup sup sup??? :3
I've recently gotten into the air of drawing face on fruits. Don't ask. A friend of mine took one of my most treasured masterpieces, and threw it onto an open highway :P It was a sad day for Mr.Citrus. :CC Ahh well. On to the next one! On to the n
Multimedia
Signature

Crush??? ^~^; ( Crush?)
Pokemon Black 2 Friend Code: 4513 8553 6197