About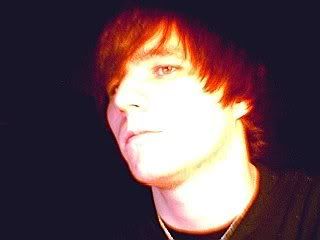 Wel my name is Pat (thats me above this) i'm 23 years old.
I know i'm old "sign"
But i just like to play games together whit my litle bro's and friends.
If u wanaa know something else just message me or leave a comment or something
Assassins
Assassins have long intrigued and terrified us. Shadowy figures that stalk the night, they have shocked populations and started wars through their murders.
Public figures have long been targets of assassins, usually for political reasons. Since 1900, a large number of world leaders have been assassinated. In more recent years, ordinary citizens have also been targeted by terrorist organizations, in order to make violent statements.
There are numerous motives for assassinations. If we dismiss those propelled by psychotic behavior, there are three basic motives: personal vengeance, propaganda purposes, or the hope of political revolution. For these reasons, assassins have walked among us throughout history.
The Greeks and Romans practiced tyrannicide--the slaying of a tyrant in order to place another leader in power. The assassination of Julius Caesar was considered an act of patriotism by its instigators, done to save the Roman Republic from a man who would be emperor.
Assassination as a chiefly political weapon has its roots in 11th century Islam when the Nizaris were formed. This secret sect was created by Hasan-e Sabbah in order to eliminate his political enemies. They grew into a huge group and killed countless men. This organization haunted the Middle East for two centuries until the Mongol khan Hülagü led his men into their fortresses and killed 12,000 of them. Other branches were gradually destroyed, until the sect lost its political influence and faded. However, followers of the sect can still be found in Central Asia.
Political leaders and influential personalities have been targets throughout history. Henry IV of France was murdered on May 14, 1610 by an assassin named François Ravaillac. In 1793 Jean-Paul Marat, a French revolutionary politician, was stabbed in his bath by Charlotte Corday. On Dec. 8, 1980, former mental patient Mark Chapman shot and killed former Beatle John Lennon outside of Lennon's New York City home.
Despite our so-called advances in civilization, assassinations have continued to occur with unsettling frequency. There seems to be no end to our violence.