About
Name- Abila Karime
Age- 17
Hight- 5'4"
Apperance-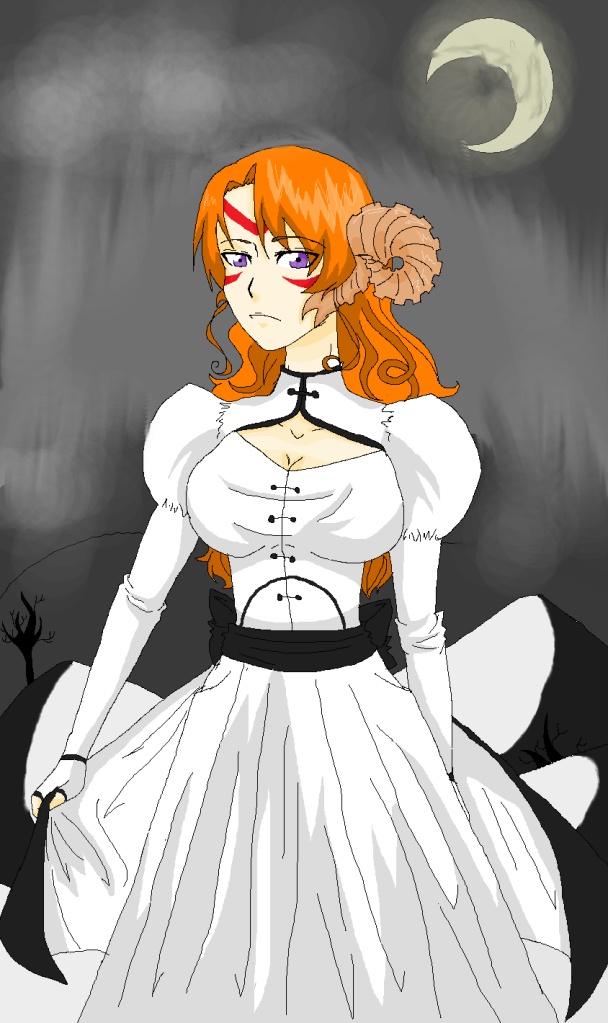 (( Art and Character (c) Kira-Kira-Kun.Deviantart.com :'D Thats me BTW
Drawn and colored in MS Paint/ Background done in Gimp)))
Abila Karime, a firy red head who wll never talk your s**t so don't even try! She is a female arrancar, working under Grimmjow. She very quick to obay his command, and only his.
With other Arrancar/Espada she may become snappy twords them. Her and a certin spoon Espada ((Nnoitra)) Often have petty arguments over what's better than what. Mostly arguing over sexs. Is male btter or female? Their fights usually lead to conbat...
Very rarely is Abila seen alone, always by someones side or in a crowd. She will only venture off alone if she's POSITIVE no one knows she's left.
Her zanpaku-to is a small gem around her neck. You want to know its power? Fight her!!
((will post more later))
~~~~~~~~~~~~~~~~~~~~~~~~~~~~~~~~~~~~~~~~
DONE BY THE BEST ARTIST IN THE WORLD RAINE SERYN!
I LOVE IT!!! T^T
Friends
Viewing 12 of 49 friends
Multimedia
Signature