About
Not much to say about me
smile
I'm just a simple gal.
Very simple, but brilliant.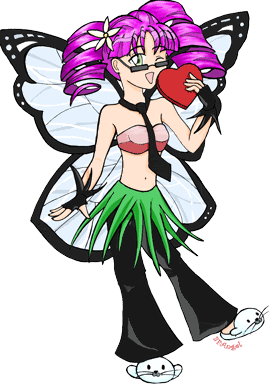 My Dream Avi!

You Are The Ancient Vampiress. Your history surpasses them all. You've seen it all and you've done it all. Nothing seems to rattle you.You're the best kind of Vampiress to have around.Kudos for Being so Old!
Take this
quiz
!

The Countess
You are the one who masquerades to stalk her prey. You lead somewhat of a double life, dancing between the human world and the vampire world. On the surface you are elegant, cultured, and the very picture of charm. But beneath your refined exterior lurk thoughts so dark that they would chill the bones.What's so scary about you: You catch everyone off-guard, you are the sneak attack that no one ever expects.
Your gemstone: Amethyst
Your moon: Dark Moon (November)
Take this
quiz
ATTN: EVERYONE WHO KEEPS SENDING ME CHAINMAIL PLEASE DO NOT. I WILL NOT FORWARD IT OR KEEP IT AND I WILL START REPORTING IT AS IT IS AGAINST THE GAIA TOS. THANK YOU.