Arctlc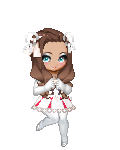 Details
Birthday

07/13/1993
---
Interests
Favorite Movies/Anime
About


My art shop is Here!
Name: Mary
Likes:

✙ Drawing
✙ Bunnies
✙ Sweets
✙Alisha
✙Arachnids
✙Books
✙Knowledge
✙Fries
✙Flight
✙Learning about medicine
✙Kpop
✙Videogames
Dislikes:


☁Rudeness
☁Illiteracy
☁Seafood
☁Too much of anything
☁The smell of cut grass
I am: Loyal, Sarcastic, somewhat apathetic, loving, strong willed.
I like too many books and movies to list, so if you'd like to inquire, feel free to. I'll try not to take your soul.


p.s. alisha sucks